Skip to Content
Flood Damage Cleanup Service in Texas, Colorado, Oklahoma, Missouri and neighboring states
Flood Damage Services from CG Environmental
Flood damage is an unfortunate reality for those working in in Texas, Colorado, Oklahoma, Missouri and neighboring states. When you need flood damage cleanup, contact the professionals at CG Environmental. Flooding can happen for several reasons, including heavy rain and plumbing issues. If flooding damage occurs, our team of certified flood water removal and cleanup experts are at the ready. We realize how tough dealing with a flood can be, but make it as easy as possible considering the circumstances. Our team will remove flood water and get your building back to its pre-flood condition in a timely manner. We'll also assist you in dealing with your insurance company. Contact the team at CG Environmental today to learn more or get a free quote.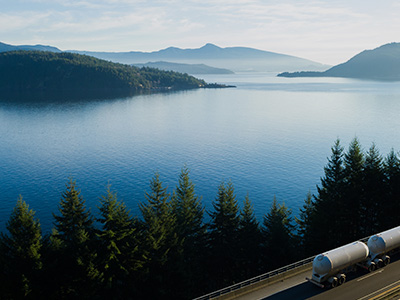 Flood Damage Cleaning in Houston & Beyond
CG Environmental is a leader in disaster cleanup and commercial restoration in Houston, Dallas, San Antonio, Austin, and Denver. Our team of emergency disaster restoration experts will meet you at your site and survey your property damage. From there, we'll develop a disaster restoration plan and take immediate action. CG Environmental's disaster cleanup crews are available 24/7 for disaster cleanup and recovery services. We utilize state-of-the-art equipment and have the experience as well as the knowhow to get the job done right. Our team knows no two flood cleanup jobs are the same, so we create a customized plan to best serve your building to get it back up and running in little to no time at all. No one wants to deal with a flood, but sometimes it's unavoidable. We'll do everything we can to give you peace of mind. We encourage you to go home and spend time with your loved ones while we get the job done, so you'll be ready to get back to business when we're through.
Professional Water Emergency Cleanup Services
Our team is ready to clean up your water damage, whether it's been caused by disasters like heavy storms or maintenance issues such as leaks from plumbing fixtures, sinks, and toilets. Structural elements such as drywall and wood can absorb water very quickly. It's essential to contact the water damage restoration experts at CG Environmental immediately as soon as flooding is discovered in your commercial property. Our team is adept at mitigating and restoring damage from excess water. It's critical to respond to water damage within a few hours. If action is taken quickly enough, it's possible to completely dry out the structural elements and building materials. Our professionals use the best equipment in the industry, including moisture meters, dehumidifiers, and air removers to help as remove excess water and then restore the damage. We follow all safety guidelines and procedures, and the water damage restoration process typically takes between two and five days.
Water Damage Repair Experts
Our team provides professional water damage restoration services in Texas, Colorado, Oklahoma, Missouri and neighboring states. We start by inspecting the damage using moisture meters and thermal cameras and document our findings. The excess water is then removed from your building. After we finish that, our team will help you determine whether drying out or replacing structural elements and furnishings would be more cost-effective. Check out the following water damage cleanup tips:
What to Do
Contact CG Environmental immediately for water damage mitigation services in Texas and Colorado.
Ensure the source of the water damage has been removed or secured.
Turn off the power if the damage has spread throughout most of your building.
What NOT to Do
Do not discard the water damage source if possible because insurance companies may request it.
Do not leave the water to dry out on its own.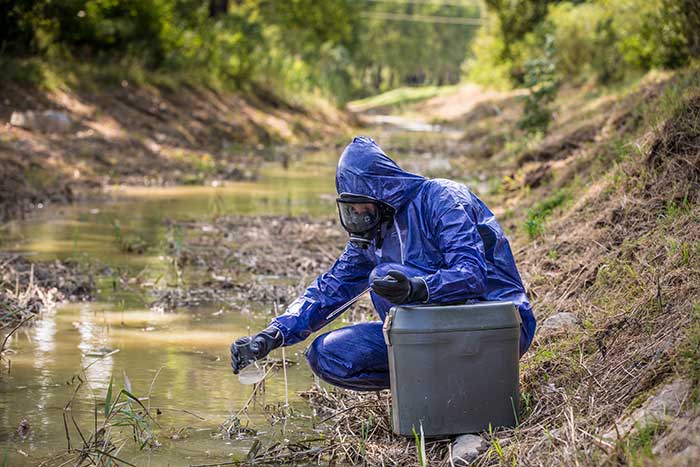 Contact the Flood Damage Professionals
In addition to flood damage cleanup, CG Environmental is the team to trust for field services, waste management, 24/7 emergency response, and more. We've been keeping Texas clean since 1992, and we also service the Denver, CO area. We utilize state-of-the-art equipment, and our team of technicians is fully trained to clean up your site. We prioritize customer service and make every effort to save you time and money while doing a thorough job. Our goal is to make your site look exactly like it did before the damage occurred. Flooding can be a real nightmare for those who own or operate a business. One minute it's business as usual and the next thing you know, your building is inoperable. When you contact the team at CG Environmental, we'll deploy our professionals quickly to get to your building as soon as possible. From there, we'll assess the damage and employ comprehensive flood damage cleanup services. By the time we're done, nobody should notice anything ever happened in the first place. Contact us today to learn more or get a free quote.
Get Your Free Estimate Today!
24-Hour Response