Skip to Content
The Cleaning Guys of Austin
When it comes to biohazard waste, it's important to make sure not to handle the waste yourself. Not only is it likely harmful to your health, but you may attempt to dispose of it incorrectly or illegally, even if inadvertently. If you find yourself in a situation where you need hazardous waste cleanup services, you can count on CG Environmental – The Cleaning Guys of Austin to perform superior hazardous materials clean up for you. Out of all the industrial cleaning companies in the area, we're the industrial cleaning contractors you can trust the most. With spill cleanup trucks and oil spill containment equipment at our disposal, as well as 24/7 availability, we are well equipped for emergency spill response. Let us clean up hazardous waste safely for you!
Some of Our Services
When you need industrial cleaning services, we're the ones to call. We've been in business for over 25 years and were actually the first company to handle the Ebola virus clean up in the whole country. As an environmentally responsible company, we constantly strive to improve our performance when it comes to preventing, intervening, and responding to emergency spills, no matter what the situation is. We are fully licensed, insured, and bonded, and have all necessary certificates to display. With a diverse, knowledgeable team, we can guarantee you your peace of mind as we respond to a wide variety of situations, using state-of-the-art resources—any time, anywhere.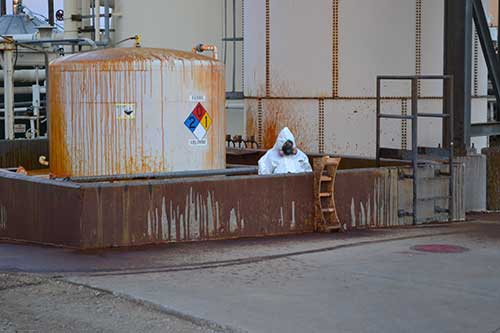 Emergency Clean Up
We understand that emergencies happen at any time, which is why we are available 24/7. We employ the utmost safety precautions, putting your health as our number 1 priority. We understand how possibly hazardous blood-borne pathogens can lurk in bodily fluids and other substances, which is why our hazardous cleanup process employs multiple industry best practices, which includes using chemicals specifically designed for the cleaning up emergency hazardous spills. We make sure to always comply with federal and state regulations, allowing you to have total peace of mind that your home or business is safe to inhabit by the time we're done.
Field Service
If you need a hoarder's house cleaned up, you'll be glad to know that we do hoarding cleaning. While it may seem that all that's necessary is a few extra hours of cleanup, there is much more involved with cleaning a hoarder's house. There will likely be vermin droppings, which are full of disease and could cause RBI, hepatitis, and other diseases. There may also be bacteria growth and a severe rodent infestation. It's important to thus make sure that the area is cleaned thoroughly and professionally. Instead of putting yourself at risk, let our professionals take care of the house. With our industrial cleaning, your home or place of business will be spotless.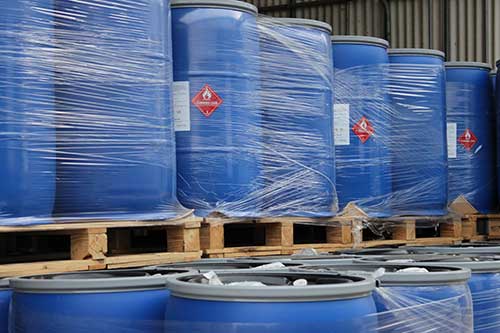 Waste Service
In addition to the industrial cleanup, our business also handles oil containment, as well as any other type of biohazard waste service in Austin. Let us handle the dirty work for you!
Other Services
We can also provide soil remediation field services, hydro-excavation, industrial spill cleanup, and battery acid spill cleanup. It's important to make sure that all hazardous waste is taken care of and disposed of properly, no matter how small or irrelevant it may seem. As an environmentally aware organization, the team at CV Environmental – The Cleaning Guys promises to provide thorough and efficient remediation and containment for all hazardous wastes at an extremely competitive price. For more information, please get in touch with us!
1816 Central Commerce Ct. Round Rock, TX 75664
Get Your Free Estimate Today!
24-Hour Response