Skip to Content
The Cleaning Guys Of DFW
When it comes to biohazard waste, it's important to make sure not to handle the waste yourself. Not only is it likely harmful to your health, but you may attempt to dispose of it incorrectly or illegally, even if inadvertently. If you find yourself in a situation where you need hazardous waste cleanup services, you can count on CG Environmental – The Cleaning Guys of DFW to perform superior hazardous materials clean up for you. Out of all the industrial cleaning companies in the area, we're the industrial cleaning contractors you can trust the most. With spill cleanup trucks and oil spill containment equipment at our disposal, as well as 24/7 availability, we are well equipped for emergency spill response. Let us clean up hazardous waste safely for you!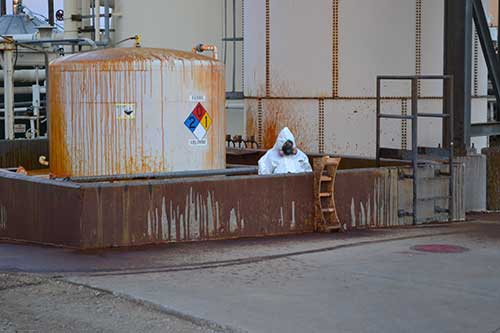 About
When it comes to hazardous waste companies in the DFW area, there is no one more safe or efficient than CG Environmental. In over 25 years of providing environmental remediation services, we've had nothing but glowing reviews from our customers. We understand how to get the job done right the first time so your property or area looks good again.
Emergency Responses
When there is decomposition involved, bloodborne pathogen/communicable disease cleanup and containment is a requirement for everyone's health and safety. We employ the utmost safety precautions, putting your health as our number 1 priority. We provide emergency roadway response should there be a serious car crash. Best of all, we provide our car wreck cleanup 24/7.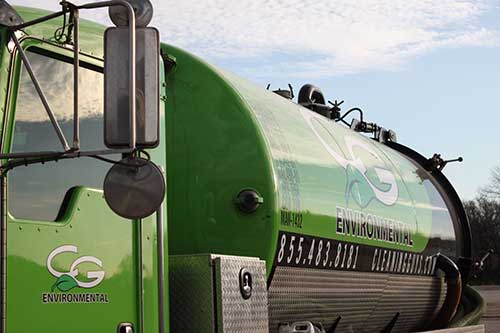 Field Service
In addition to the industrial cleanup, our business also handles oil containment, as well as any other type of biohazard waste service in the DFW area. Our field services also include hazardous waste pickup and soil remediation. Unlike other environmental remediation contractors, CG Environmental is thorough and puts your health and safety first.
Waste Service
No one wants to deal with biowaste, especially when it comes to hoarder houses. Thankfully, we're available to do the dirty work so you don't have to. Once we're through with the property, you won't even know it was once dirty or contaminated.
Get safe and efficient biohazard clean up today: 855-483-8181
Other Services
We can also provide hydro-excavation services, industrial spill cleanup, and battery acid spill cleanup. It's important to make sure that all hazardous waste is taken care of and disposed of properly, no matter how small or irrelevant it may seem. As an environmentally aware organization, the team at CV Environmental – The Cleaning Guys promises to provide thorough and efficient remediation and containment for all hazardous wastes at an extremely competitive price. For more information, please get in touch with us!
5255 Teague Rd Fort Worth, TX 76140
Get Your Free Estimate Today!
24-Hour Response