Skip to Content
Environmental Cleanup Specialists in Tulsa, OK
We'll Clean Up Your Site After a Spill
Accidental spills of hazardous waste and other harmful materials can occur at any time. A situation like this can leave you scrambling to figure out how to safely clean up the mess. Fortunately, when you hire a professional cleanup crew in Oklahoma, you can rest assured we do the job right the first time. In partnership with CG Environmental, CG Mid-America provides cleanup services for both hazardous and non-hazardous waste. Whether you're facing an emergency biohazard situation or need to clean up garbage and debris at your site, we have a team of professionals to get the job done safely and correctly. Additionally, we are the proud owner of "The Annihilator," a turn-key piece of machine that helps us to increase our efficiency, speed, and cleanliness. Please reach out to us to learn more about our services or to schedule a cleanup at your site.
Call Us for All Your Cleanup Needs
We're proud of our reputation for providing reliable cleanup services for situations of all kinds. Our comprehensive services ensure we handle everything from start to finish. You won't have to worry about a thing, as our team will take care of every detail and update you about our progress along the way. Whether you have an unexpected spill, or you need the help of a professional to remove dangerous waste, we're here to ensure the job will be done safely. We can cover all your cleanup needs and provide the following services:
Emergency Response: We understand that spills and other urgent situations can happen at any time. Our team can provide emergency response for those situations that require immediate attention. Whenever you need us, we're ready to get started.
Environmental Remediation: When hazardous chemicals or waste is spilled, it can have a lasting effect on the environment, creating a safety risk that could last for years if not properly addressed. We provide remediation services to return soil and water to normal, healthy conditions.
Industrial Cleaning Services: Industrial sites often require in-depth cleaning to maintain safe and sanitary conditions. Our team can clean liquid storage tanks, railcars, silos, process tanks, and much more to ensure your equipment and storage areas are clean.
Asbestos Removal: Asbestos is a dangerous substance that should only be handled by a professional with the right equipment. If you have materials with asbestos in your home or business, we can ensure it is thoroughly removed so your area is safe.
Biohazard Cleanup: Biohazardous waste can put the health of the general public at risk as the infectious material can spread into the soil and water sources. Our team can work quickly to complete a biohazard cleanup and restore safety.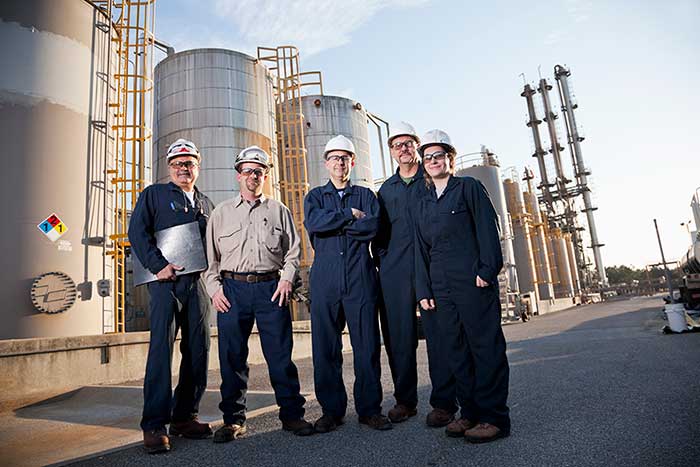 Protecting the Environment, One Cleanup at a Time
We understand how important it is to protect the environment. After all, improper protocols and unaddressed issues can cause significant damage to ecosystems and put people at risk. Our team is dedicated to doing our part to protect our planet, and we do so one cleanup at a time. Whether an accidental spill has occurred at your industrial site or you're concerned about the presence of asbestos, our team will help you eradicate the problem and stop it from spreading. Please reach out to us today to schedule a cleanup at your property.
2801 S 25th W Ave, Tulsa, OK 74107, USA