Skip to Content
Professional Dust Removal Services in TX, CO, MO, OK, AR & KS
100% Dust Removal by CG Environmental The Cleaning Guys
Dust is a part of everyday life, but it can feel like it's completely taking over a facility in industrial and commercial settings. CG Environmental The Cleaning Guys uses state-of-the-art dust removal techniques in Texas, Colorado, Missouri, Oklahoma, Arkansas, Kansas and surrounding regions to wipe out dust in every nook and cranny of your facility. Whether your building is under construction and you need plaster and concrete dust removal or dust is just a result of your daily production, contact our professional team for safe and environmentally friendly dust cleaning service.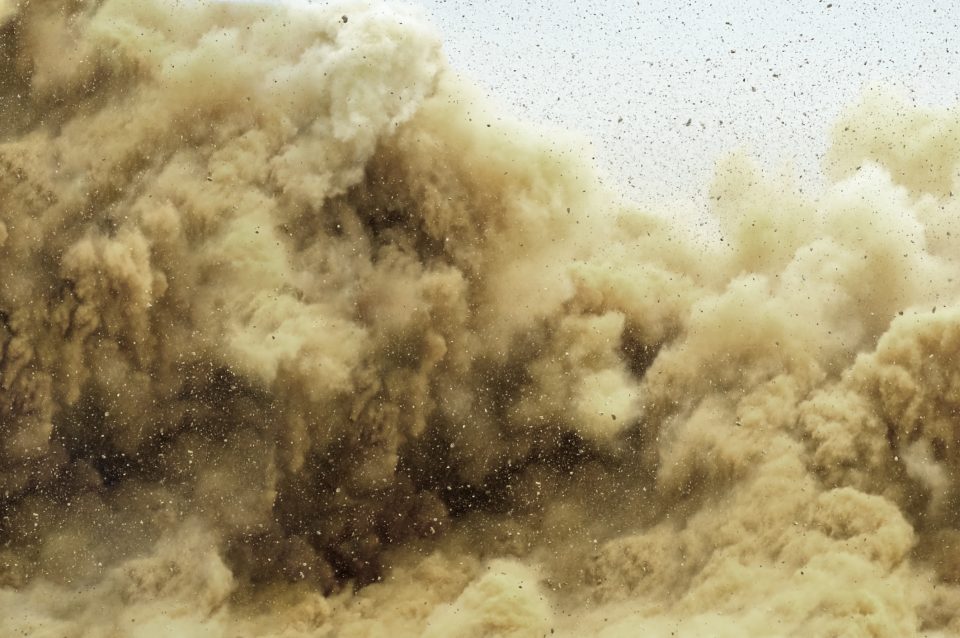 What Are Commercial Dust Removal Services?
Dust and particulate matter are present in every residential and commercial setting. They bind together and float around in the air, eventually settling on surfaces. While it may be easy to wipe away dust on a bookshelf at home with a microfiber cloth, commercial settings can be the source of much more dust with a lot more places for it to settle. As the dust from manufacturing or construction goes airborne, it can make its way into HVAC ducts and spreads further into other hidden areas. Dust settles in cracks, on ledges, inside HVAC equipment suspended from the ceilings, and other hard-to-reach areas. Our crews use high-expansion foam that binds dust together and brings it to ground level for easy cleanup. This method allows our team to attack dust in every crevice and crack, high or low, in your building, leaving no trace behind.
The Benefits of High-Expansion Foam Dust Removal Machines
Commercial dust removal services by our crew help ensure a healthy work environment for employees and customers. Dust's ability to find its way through the smallest cracks leaves expensive equipment, products, and other company property at risk. Dust can impact the condition of machinery and spoil goods if not cleaned thoroughly and properly. When you call CG Environmental, you're taking proactive steps to protect business assets and employees with cleaning that is safe for your entire facility. Additionally, our equipment and dust removal methods come with many advantages, including:
TheHigh-expansion foam allows for increased coverage and minimizes moisture to surfaces.
It's effective on walls, floors, ducts, ledges, ceiling fixtures, pipes, ductwork, and manufacturing and production equipment.
There's a reduced risk of shorting out electrical components in work areas during cleaning.
The foam is non-corrosive.
It's safe for food-grade equipment and facilities.
It's perfect for any dust-producing environment.
What Industries Do You Offer Dust Removal For?
Our company specializes in cleanup services of all kinds and has been offering environmentally friendly methods since 1992. Over the last few decades, we've worked with countless clients across a broad spectrum of industries. We continually develop techniques and use products that provide a cleaning service for just about any commercial business. Our high-expansion foam method for dust cleaning is safe and effective for any situation, such as:
Food Service
Construction Sites
Manufacturing
Woodworking
Grain and Feed Facilities
Agriculture & Farming
Commercial Office Properties
And More
Contact Us for Professional Dust Removal
When you need dust removal services in Texas, Colorado, Missouri, Oklahoma, Arkansas, Kansas and surrounding regions, contact the pros at CG Environmental The Cleaning Guys. Cleaning is what we do, and dust is no match for our high-expansion foam process. Extend the life of your manufacturing equipment, provide a healthy work environment for employees, and keep dust from settling on your current work in progress. Our customer reviews speak for the effectiveness of our services. Give us a call today.