Skip to Content
Reliable Industrial Cleaning in Texas and Colorado
Green And Clean
We refer to our Industrial program as "Green And Clean" meaning for a competitive price you get a team set out to provide a solution, equipment designed to reduce shut downtime, and simply get the job done. Our experience in cleaning hard surfaces, in any industrial or commercial business, has proven itself time and time again. We clean areas that were once regarded as impossible, problematic and unsafe. We have the team, the experience, and technical knowledge to assist in those "problem areas".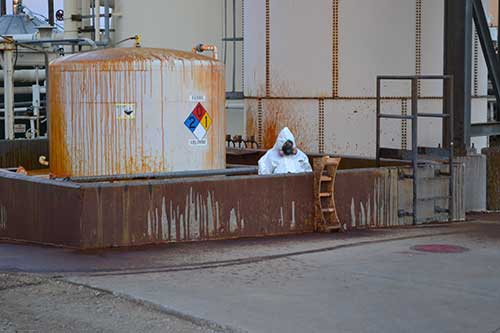 Built to Service All Types
We can clean virtually any hard surface, reducing the environmental impact, reducing potential safety hazards and concerns. Our process and programs can be built to service all types of businesses including hospitals, factories, warehouses, solid waste enclosures, service stations, and fuel islands. We offer full project management support and offer programs that vary in service intervals, best practices recommendations, and turnkey services.
Our biohazard cleanup and decontamination services include but are not limited to:
Ebola, Coronavirus and other infectious diseases
Contamination Spill
Tank Removal/Underground Storage Tanks (USTs)
Bloodborne Pathogen / Communicable Disease Cleanup and Containment
Accidental Death
Homicide Crime Scene
Suicide, Decomposition
Accident or Injury
Building, facility and office decontamination
Get Your Free Estimate Today!
24-Hour Response