Skip to Content
Emergency Response in Texas, Colorado, Oklahoma, Missouri
CG Environmental
Awarded The Emergency Response Contractor for the State of Texas
24/7 Emergency Response Cleanup Services
When you have an emergency, it can't wait until the next business day. At CG Environmental, our emergency response team is ready to clean up your site 24/7. Our emergency response team has cleaned up numerous areas in San Antonio, Dallas, Fort Worth, Houston, Austin, and surrounding communities in Texas, as well as Colorado, Missouri, Oklahoma and neighboring states by utilizing state-of-the-art equipment and expertise. Time is the most critical factor when dealing with emergency response. Our team sets the industry standard for response time, and our technicians are trained to assess and respond to any situation. With an average one-hour response time, our team will arrive with the proper equipment, knowledge, and experience to get your site cleaned up fast. We put your health and safety first. By the time we're through, nobody will even be able to tell anything was wrong in the first place. Contact us for any emergency cleanup situation.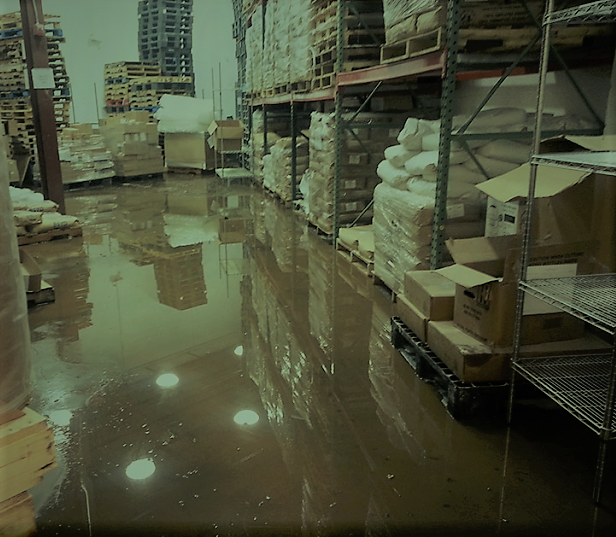 Commercial Water Damage Emergency Response
Our team of trained professionals are standing by, ready to support your commercial water damage and EMERGENCY needs. Call our Instant response team for help.
-Water Extraction, Removal & Dry-Out
-Complete water extraction, drying, cleanup & dehumidifying
-Water Damage Restoration & Repair
-Burst Water Pipes and flooded buildings
-Flood Water Damage Clean-Up
-Wet Subflooring Cleanup
-Sewage Cleanup & Removal
-Flooding Caused By Severe Weather
-Mold Removal & Remediation
-Burst Water Pipe Cleanup
-Sewage Backup Cleanup
-Water Damage from Storms and Inclement Weather
-Water Damage from flooding
-Emergency Floor Drying Services
-Commercial and industrial Property Expertise
24/7 Emergency Spill Response Services
CG Environmental's team is trained and experienced in cleaning spills of all types, including oil, chemical, petroleum, fuel, and industrial waste. We know that when a spill occurs, time is of the essence. Our average one-hour response time is one of the best in in Texas, Colorado, Oklahoma, Missouri and neighboring states. Our qualified team is ready to respond to any situation, so be sure to contact us as soon as a spill occurs. Chemical spills are especially hazardous and can lead to fires, explosions, releases of hazardous or toxic materials, and more. Our team can clean up any chemical, as well as fuel spills at gas stations or highway accidents. We're adept at cleaning up industrial waste spills such as paints, paper products, sandpaper, metals, radioactive waste, and more.
Emergency Biohazard Cleanup Response Team
Our team is at the ready to safely and discreetly restore your site back to normal after a biological hazard has occurred. We're ready to clean up your site whether you're in Houston, Dallas, San Antonio, Denver, Austin, or the surrounding areas. You can trust CG Environmental because we're the team that took care of Ebola ground zero in Texas in 2014. Some of the biohazard cleanup services we offer include dealing with Ebola, Coronavirus, accidental death, homicide scenes, decomposition, accidents and injuries, bloodborne pathogens or infectious disease clean up and containment, and more. We're available around the clock for all your emergency cleanup needs, so be sure not to hesitate when contacting us.
24/7 Roadway Cleanup
Unfortunately, vehicle wrecks and accidents happen on the road every day. While first responders transport the injured and towing companies remove damaged vehicles, CG Environmental is on the job to ensure all hazardous waste leaks are appropriately managed. Our responsibility to the environment involves treating roadway sites where hazardous materials have been exposed, putting people and the ecosystem at risk for significant harm. When a hazardous wreck occurs, every second counts! Our expertise – along with numerous facilities across the nation – gives us the impressive capacity to handle many forms of road wreckage situations. As experts in the waste management industry, we have what it takes to restore the wreckage area and the normal flow of traffic quickly and effectively.
Emergency Hazmat Spill Response
We're redefining the standards in biohazard cleanup. CG Environmental goes above and beyond to ensure our business practices are kind to nature, but we're also here to protect your people! You, your employees, and your customers deserve a safe space to conduct business. When an emergency chemical spill occurs at your worksite, the convenient and comprehensive solution is just a call away! From minor leaks to severe chemical spills, our prompt and proven emergency response teams can handle the complexities involved in any hazardous situation. We pride ourselves on our ability to care for our environment and the communities we serve. With decades of combined experience, we are now among the nation's most trusted leaders in environmental and regulated waste management and emergency response.
Waste Management Made Simple
CG Environmental is proud to offer waste management and prompt emergency response solutions to trash collection companies, commercial properties, and industrial facilities that frequently handle hazardous materials. As your partner, our teams will serve as an extension of your operation! Increase your company's efficiency, reduce waste stream volumes, enhance on-site safety, and remain compliant with local, state, and federal regulations with our thorough cleanup and disposal services. Our experience heightens the extent of our abilities to satisfy the unique needs of many commercial clients with the most efficient and effective means available. No matter the scope or complexity, we're up for the challenge! Learn more and streamline your operation today.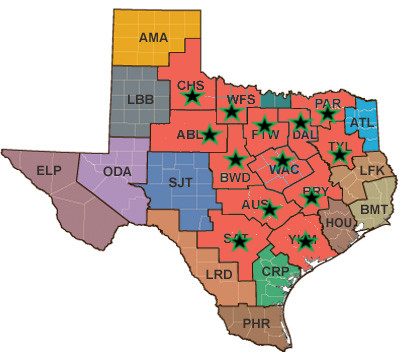 CG Environmental Awarded Emergency Hazmat Response Contract for the State of Texas
CG Environmental, a leading environmental services company, has been selected as the recipient of the prestigious Emergency Hazmat Response contract for the state of Texas. The contract solidifies CG Environmental's position as a premier provider of hazardous materials (hazmat) response and cleanup solutions.
The selection process involved a rigorous evaluation of CG Environmental's capabilities, expertise, and track record in handling hazardous incidents efficiently and safely. With a proven history of responding to numerous hazmat emergencies across various industries, CG Environmental showcased their commitment to maintaining the highest standards in safety protocols and environmental protection.
Under the terms of the contract, CG Environmental will serve as the primary response team for a wide range of hazardous and non-hazardous transportation-related emergencies, and other situations involving potentially harmful substances. Their experienced team of trained specialists, equipped with patented, state-of-the-art equipment, will be strategically stationed throughout Texas to provide swift and effective response 24/7.
CG Environmental's approach to hazmat response emphasizes collaboration with local agencies, businesses, and communities to ensure a coordinated and efficient response in times of crisis. Their dedication to environmental stewardship and sustainable practices aligns with the state's commitment to safeguarding its natural resources and protecting the well-being of its residents.
"We are honored to have been entrusted with the responsibility of serving as the Emergency Hazmat Response team for the state of Texas," said Erick McCallum, CEO/President of CG Environmental. "Our team is prepared to go above and beyond to ensure the safety of our communities and environment, providing a rapid and effective response to any hazardous incidents that may arise."
This contract marks a significant milestone for CG Environmental, reaffirming their position as a leader in the hazardous materials response industry. The company's steadfast commitment to excellence and dedication to safeguarding the environment will undoubtedly play a crucial role in enhancing emergency response capabilities across the state of Texas and bolstering its resilience in the face of potential hazards.
Our Team is Ready to Help with Reporting
Reporting a chemical spill or any other type of biohazardous waste is a complicated process. That's why the team at CG Environmental is here to take care of all the paperwork for you. Not only will our team clean up your site to make it safe for everyone, but we'll also file the proper documentation to the Texas Commission On Environmental Quality (TCEQ). This process can be quite overwhelming, especially if you've never done it before. Our professionals will take care of the paperwork on your behalf so that you can get back to business.
Expert Soil Remediation Available 24/7
When you need environmental cleanup in Texas or Colorado, contact the professionals at CG Environmental. Hazardous substances can deem an area unusable for years to come, but our soil remediation experts can solve that problem. Soil remediation is necessary when soil is impacted by contaminants. These services are often needed as a result of oil spills, tank releases, roadway accidents, or manufacturing. Our team is ready to return your site to pre-spill conditions by providing pollution and environmental cleanup services at any time. Our professional soil remediation services include soil assessment, screening, sample collection/analysis, soil treatment, removal and transport, and disposal. We invite you to contact us with any questions about the process or to let us know you're ready for our emergency response team.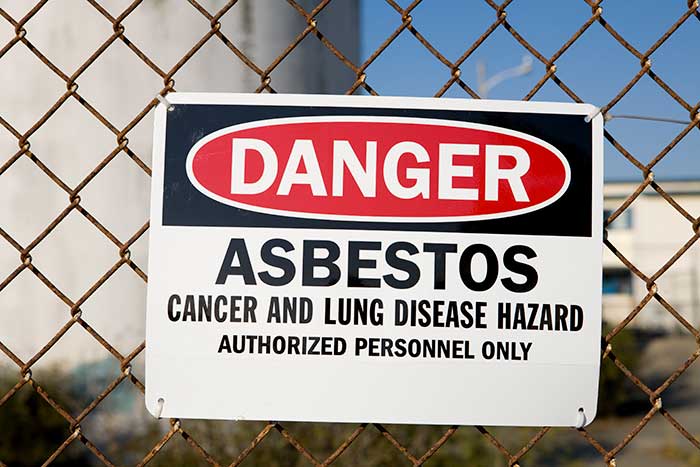 Contact Us Immediately for Emergency Response
In an emergency, every second counts. That's why we encourage you to pick up the phone and contact us right away when you need an emergency response for biohazard cleanup, soil remediation, hazmat cleanup, and more. Our team is ready to be there within the hour, and we always keep your health and safety as our top priority.
Get Your Free Estimate Today!
24-Hour Response