Skip to Content
Annihilator Recovery Truck Services in Texas, Colorado, Oklahoma, Missouri and Neighboring States
Our Recovery Truck Makes Biohazard Cleanup a Breeze
Biohazard and environmental cleanup are often a big job that requires a recovery truck capable of getting the job done. CG Environmental is the proud owner of "The Annihilator." This bad boy helps us to increase our efficiency, speed, and cleanliness. This turn-key piece of machinery is capable of removing and recovering hydrocarbons and other hard surface stains. With the ability to clean 400 square feet in just 30 seconds and the capability of eliminating hydrocarbons in the process, you can see why CG Environmental is making granular absorbent a thing of the past.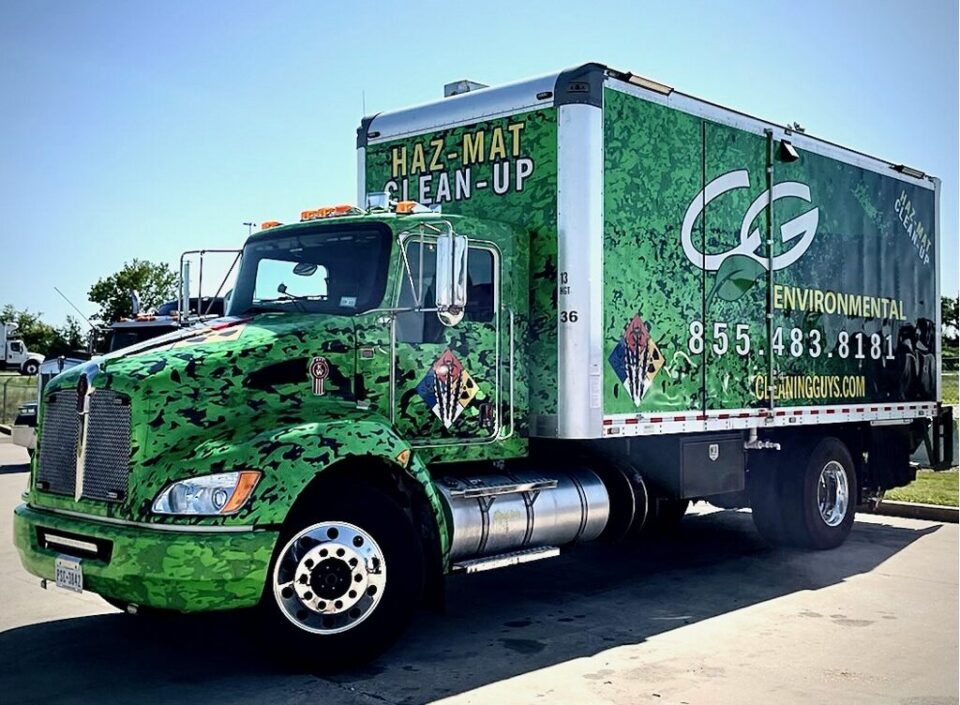 A university study performed by the UNT Environmental Department provided proof that The Annihilator is robust enough to take hydrocarbon impacted concrete and have it pass a white glove test! We invite you to download the University study below and read it for yourself. Our recovery truck is just another reason why we're the team to contact for all your cleanup needs in Texas, Colorado, Oklahoma, Missouri and surrounding regions.
CG Environmental – The Cleaning Guys at Work
Emergency Cleanup Response Services
We know that time is of the essence for cleaning up hazardous materials from your site. If decomposition is occurring due to an accident or injury, it's critical that our team quickly cleans up and contains the area to ensure the health and safety of anyone in the area. We provide emergency roadway response for severe automobile accidents, and our cleanup crew is available 24/7. Our team uses industry best practices and chemicals specifically designed to clean up emergency hazardous spills. We comply with federal and state regulations to ensure your site is safe and secure once we're through.
Click Below to see the University Study performed by UNT
Phenomenal Field Service in Texas & Colorado
CG Environmental specializes in field services, including hazardous waste pickup and soil remediation. Our team is thorough and always puts your health and safety first. We provide hoarding cleaning services to remove bacteria, vermin droppings, rodent infestations, and more. Avoid putting your health at risk and allow us to do your dirty work. We've been providing professional cleanup services in Houston, Austin, San Antonio, Dallas, and Denver for more than 25 years, and our expertise and state-of-the-art equipment allows us to get the job done right.
Professional Waste Service & Cleanup
Biowaste is never something you should attempt to deal with or clean up on your own. Our professional crew has waste cleanup down to a science, so you won't even be able to tell that your site was dirty or contaminated once our job is done. Our services include soil remediation, industrial spill cleanup, battery acid spill cleanup, and hydro-excavation, just to name a few. As an environmentally-aware organization, we pledge to provide you with thorough and effective remediation and containment for any hazardous waste that you're dealing with.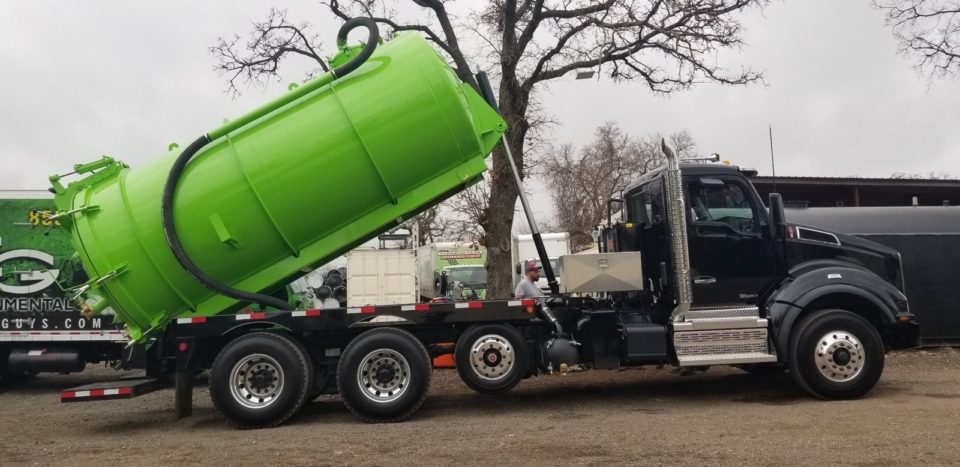 Contact CG Environmental Today
We've been proudly keeping Texas clean since 1992. Whether you need our 24/7 emergency response, field services, or waste management, we're happy to clean up for you. Our state-of-the-art proprietary equipment helps us provide you with unparalleled service, with customer service designed to match. We know that our time is valuable, which is why we work quickly to keep everyone on your site safe. CG Environmental would be happy to provide you with a free quote, and we offer some of the most competitive rates in the industry. We set the standard when it comes to biohazard cleanup, hazardous waste disposal, environmental cleaning, and more. Allow us to utilize our recovery truck to clean up your site more efficiently. Contact us today to learn more or schedule service.
Get Your Free Estimate Today!
24-Hour Response