Skip to Content
CG Environmental
News & Press
CG Environmental
Rail Car Cleaning
CG Environmental
The Environmental Solution
CG Environmental
The Environmental Solution
CG Environmental
The Environmental Solution
CG Environmental
The Environmental Solution
CG Environmental
Water Damage Mitigation
See Our "Annihilator" Proprietary Environmental Cleaning & Spill Response Equipment In Action
In today's world, we're all trying to do our part to help protect the planet, and sometimes you need professional help to clean up an area and prevent damage to the surrounding environment. When that happens you need CG Environmental Cleaning Guys to provide their hazardous and non-hazardous material cleanup services. Our team is trained and equipped with the right equipment to deal with chemical spills, gas spills, and other biological hazards. We use state-of-the-art, proprietary technology to expertly clean up and dispose of dangerous materials. Our cleanup crew is ready to handle any biohazard jobs in San Antonio, Dallas, Fort Worth, Houston, Austin, and surrounding communities in Texas, as well as Colorado, Missouri, and Oklahoma. Contact us today for assistance.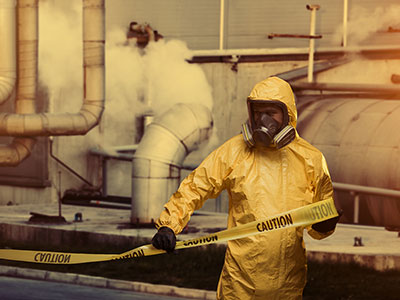 Emergency Response When You Need It
Many companies offer emergency response for biohazard situations, but a quick response means little if they don't have the proper experience to do the job. Luckily, CG Environmental Cleaning Guys offers you both a quick response and expert service. Our entire team is fully trained and appropriately outfitted with effective equipment to get the job done right. We are ready to assess and respond to any biohazard emergency when a dangerous situation strikes. We're the team to call for all of the following:
Field Services: We'll Arrive Within 24 Hours
At CG Environmental Cleanup Guys, we respond directly to your location, providing services in the field. We work quickly to ensure the spill and contamination is contained as much as possible. Our team is able to respond to all sites within 24 hours, getting to work quickly to prevent the problem from becoming worse. You can count on us to provide all of the following field services:
Hazardous and Non-Hazardous Waste Services
The team at CG Environmental Cleaning Guys is able to handle any cleanup project, whether hazardous or non-hazardous. Whatever your needs, we are the team you want to call. Not only do we have the proper knowledge to handle any cleanup job, we're also outfitted with our advanced proprietary equipment to help us get the job done. Our entire team is expertly trained in the best methods to clean up and dispose of hazardous waste and return the site to its original condition. You can count on us to provide all of the following services:
CG Environmental – The Cleaning Guys and Mid America Environmental Solutions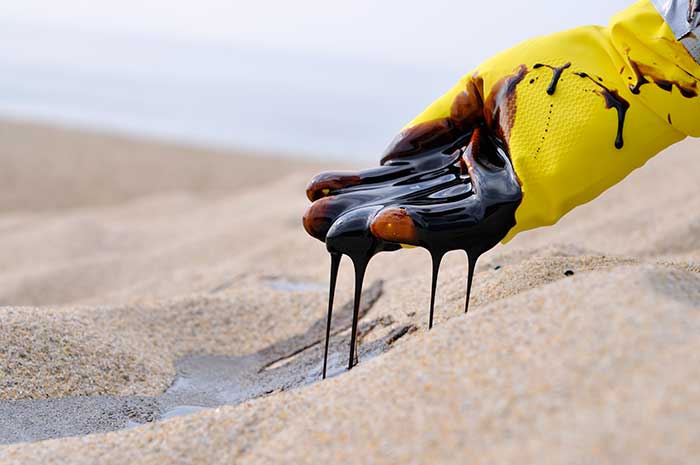 Contact Us for Your Environmental Cleanup
CG Environmental Cleaning Guys is here to handle all of your hazardous waste, providing collection and disposal of any waste as well as environmental remediation to return the site to its original condition. Our team is able to provide emergency response in the event of a spill or other accident at your facility. We arrive at the scene quickly using our expertise and experience to assess the situation and perform any required hazmat cleanup if needed. Our team is also available to provide cleanup of household hazardous materials. Whatever your needs we are here for you. Please contact us right away and we'll get to your location in Texas, Colorado, Missouri and Oklahoma as soon as possible.
What Our Clients Are Saying
We are defined by our actions, but improved by your feedback
At the end of January 2015, Stanbio Laboratory contracted CG Environmental to clean out a building formerly owned by our company. The job involved hazardous waste removal and disposal of office and production equipment, laboratory equipment, documents, and furnishing, to include removal of chemicals. The hazardous waste services had to be performed on an extremely aggressive schedule. Their emergency response team performed the job on schedule and to budget. Our company is pleased with their performance and would recommend them.
PHILLIP FRIDDELL
Purchasing Manager, Stanbio Laboratory
Customer Reviews
I have used Cleaning Guys several times throughout the years. They have removed hazardous materials from several of my job sites and have always done a great job from being on time, doing eaxctly what they said they would do, and charging a fair price. I also referred them to do graffiti removal job to a business associate of mine and was told by the owner that they were extremely pleased with their services. Great job cleaning guys.
CG Environmental was fantastic! They provide a quick response service at low cost. Their fleet also seems to be the best equipment i have seen around. Would highly recommend for any ER needs!
Great work in the field and the owner is a stand-up guy. Solid company!
Memberships & Certifications