Skip to Content
Environmental Assessments
Environmental Assessment and Management Services
CG Environmental performs Phase I and II environmental assessments in Texas and the surrounding states. No company wants to undertake an assessment. It means the possibility of a contaminant and disruptions to services and production. The American Standard for Testing and Materials sets a standard, and businesses must follow it. We make things easier by executing thorough assessments that determine if the contaminants are a problem and the extent of the issue. In a Phase I assessment, our team performs a non-intrusive walkthrough and investigation, focusing on site history and current practices. Phase II assessments are more disruptive, but we pledge to work as quickly as possible.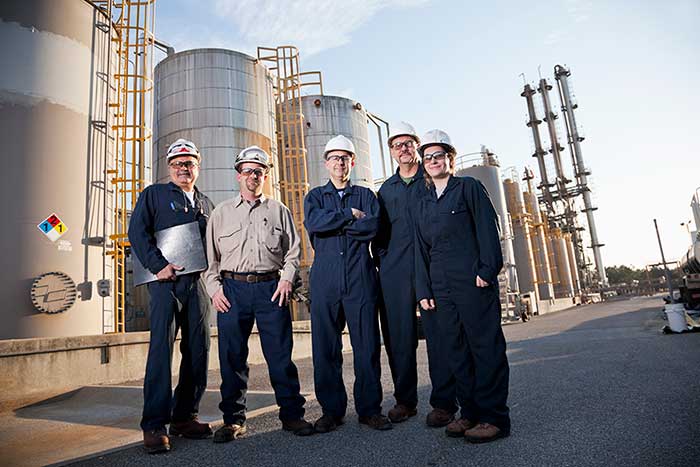 What Happens in a Phase I Environmental Assessment?
During a Phase I assessment, we follow a regimen of investigatory steps. First, we ask that our clients submit a detailed questionnaire. We then review the data. Next, our team reviews the history of the site to determine whether there have been previous violations, spills, or contaminants. We also review the Federal government's regulatory history for the property. Once we have pored over the data, we perform a walkthrough of the site. During the visual assessment, we inspect every inch of the property and look for apparent and non-apparent signs of trouble. Then, we perform interviews with relevant site contacts, as well as local agencies. Finally, we submit a detailed report. Our environmental assessment process helps our clients remain compliant.
How Does a Phase II Investigation Differ from a Phase I?
Sometimes, Phase I environmental assessments are not enough. In these cases, CG Environmental can move on to a Phase II assessment. An on-site environmental site assessment uses technology, drills, augers, and more, to determine whether a company has impacted its surroundings. We perform a subsurface investigation by collecting soil and vapor intrusion samples to determine whether contamination sunk beneath the surface. We also measure groundwater levels by hand, handheld equipment, or small or large drilling rigs. Typically, the Phase II environmental assessment provides further proof of Phase I finding.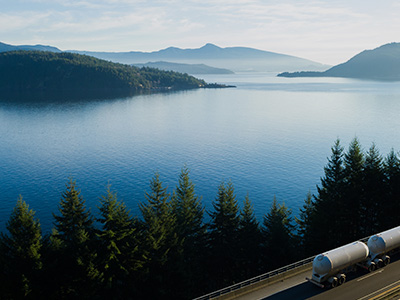 When Should Companies Pursue an Environmental Assessment?
While any business that might have inadvertently impacted their surroundings should assess the damage, Phase I assessments are also worthwhile proactive measures. For instance, developers can avoid future problems by ordering an environmental assessment before they even bid on a project. The assessment will identify the possible environmental effects of a project and provide useful mitigation information. Some types of building projects typically require an evaluation, including power plants, natural gas projects, and chemical manufacturing plants. Dams, wetland-adjacent projects, and waste management plants also demand exhaustive Phase I and II investigations.
Why Choose CG Environmental for an ESA
Environmental site assessments (ESAs) require knowledge, expertise, and thoroughness, three qualities our team possesses in abundance. Purchases, sellers, lenders, insurance companies, attorneys, and developers all rely on us to perform exhaustive investigations. Our assessments mitigate risk and legal exposure. We are successful because each of our team members are extensively trained and educated to conduct these investigations. Companies who require an environmental assessment can trust us to complete the evaluation and provide common-sense solutions to any potential problem. Our XRF analyzers for lead detection and drill rigs are two examples of our high-tech approach to ESAs. We use the following methods during a Phase II testing project to test the subsurface levels without damaging property: push probes, stem and hand augers, mud rotaries, and CPT drilling.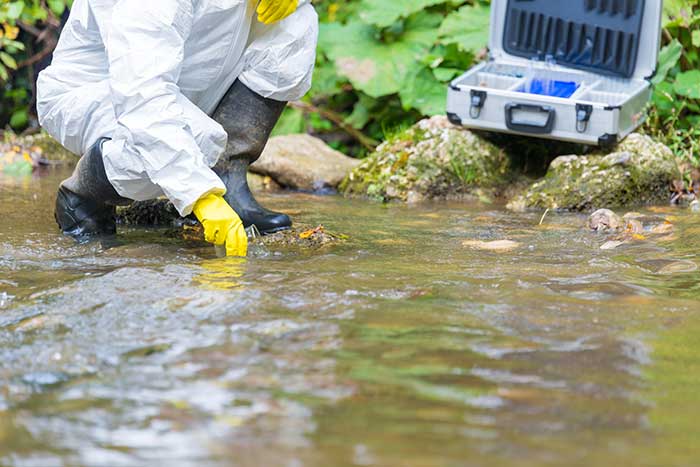 What Does a Phase II Environmental Site Assessment Cost
It depends on the extent of the investigation and size of the site itself. The cost also hinges on how much technology our team must use to test subsurface levels and how long it takes to do so. Some factors are site-specific, such as the type of soil, groundwater depth, and even prior operations. We will consult with you to determine your goals because how we proceed depends partially on the nature of the assessment. Typically, a Phase I environmental site assessment costs anywhere from $1,200 to $2,500. The price of a Phase II assessment also varies from $5,000 to $100,000. We will provide an accurate estimate of our services.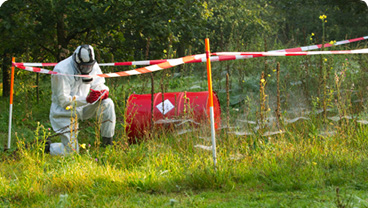 High-Quality ESAs throughout the Midwest
We are proud to serve clients in Texas, Colorado, Oklahoma, Missouri and surrounding regions. Since 1992, CG Environmental has kept businesses clean and compliant with all local, state, and federal regulations and laws. Our reputation for excellence and trustworthiness speaks for itself. For instance, in 2014, we handled cleanup services for the country's first Ebola Virus outbreak, a project that required hyper attention to detail and high standards. We were successful, and we cannot wait to help our next clients realize their business goals. Contact us today for an environmental site assessment.
Get Your Free Estimate Today!
24-Hour Response