Skip to Content
Food Grade Cleaning Services in Texas, Colorado, Oklahoma, Missouri
Your Partner in Industrial Food Grade Cleaning
If you're in the food processing industry across Texas, Missouri, Colorado, or Oklahoma, you understand the rigorous standards that your facility must meet. One of the most vital aspects of running such a business is maintaining a hygienic, safe, and clean environment. This is where industrial food grade cleaning comes into play, and where the professionals at CG Environmental – The Cleaning Guys excel. Our team of cleaning specialists is highly trained in the food processing industry. We know that you need a thorough cleaning that will not only remove any contaminants, but will also prevent them from returning. You want to be sure that your facility is safe for employees and customers alike, and we understand how important it is to provide such assurance.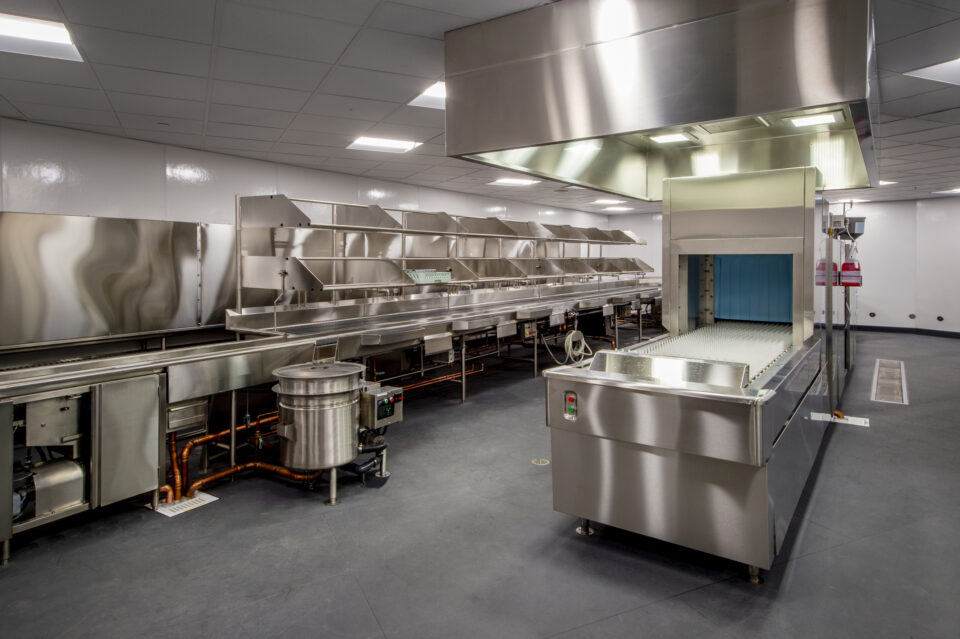 The Importance of Food Grade Cleaning
Food grade cleaning goes beyond the conventional cleaning methods. It involves a comprehensive process that eliminates allergens, microbial contamination, and residue from processing food products. Proper food grade cleaning services are crucial in preventing cross-contamination, protecting consumers' health, and adhering to industry regulations. With the right industrial food grade cleaning services, you ensure your operations run smoothly and efficiently while avoiding potential foodborne illnesses, costly recalls, and damage to your brand's reputation. Food grade cleaning is an important part of a company's food safety program. It helps reduce the risk of contamination, maintain your facility's equipment and machinery in top condition, and ensure that your operations run smoothly.
Your Partner in Food Grade Cleaning
At CG Environmental – The Cleaning Guys, we provide top-tier commercial food grade cleaning services that go above and beyond industry standards. We serve businesses across Texas, Missouri, Colorado, and Oklahoma, bringing years of experience and a trained team of professionals equipped with state-of-the-art cleaning tools and techniques. Our approach to industrial food grade cleaning involves a meticulous process. We conduct a thorough assessment of your facility to understand your unique needs, followed by a customized cleaning plan that efficiently removes any contaminants without disrupting your daily operations.
Raising the Bar in Commercial Food Grade Cleaning Services
What sets us apart is our unwavering commitment to quality, safety, and customer satisfaction. Our industrial food grade cleaning services are executed according to the highest industry standards, making us a trusted partner for businesses in the food processing industry. We understand that each industry has unique cleaning requirements. Therefore, we tailor our services to meet the specific needs of your facility, whether it's a bakery, meat processing plant, dairy factory, or a beverage production line. Our team has the knowledge and skills to deliver exceptional results that exceed your expectations. Safety is paramount in our operations. When you choose our food grade cleaning services, rest assured that all procedures are carried out in accordance with stringent safety protocols, minimizing any potential risks associated with the cleaning process.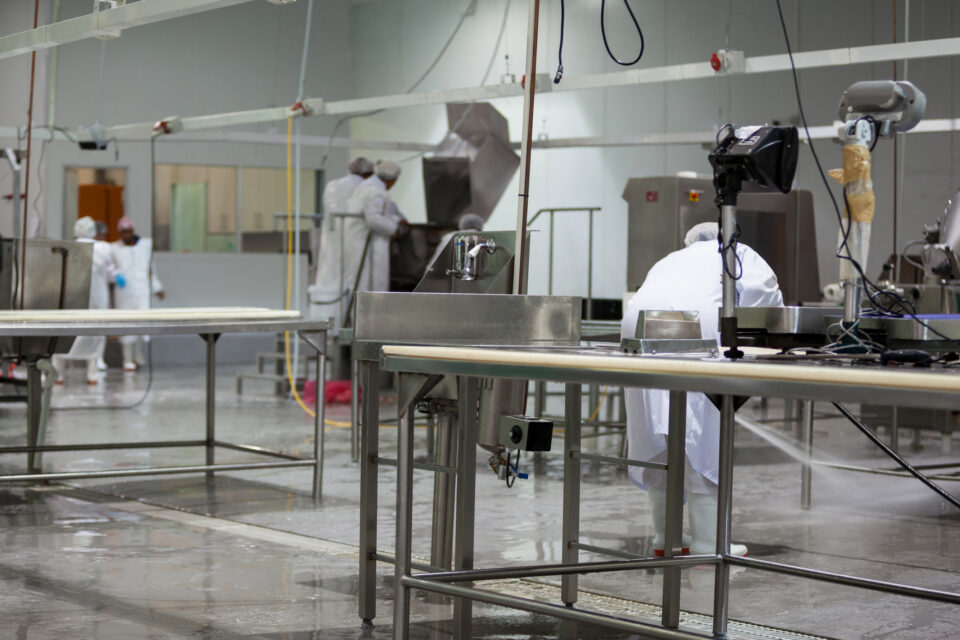 The CG Environmental – The Cleaning Guys Advantage
Choosing CG Environmental – The Cleaning Guys means more than just ensuring a clean facility. It's about partnering with a team that is committed to your business's success. We work closely with you to understand your unique needs and create a service plan that fits your schedule and budget. In addition, our team is always ready to provide advice on maintaining the cleanliness of your facility post-cleaning, helping you uphold the highest standards of hygiene for a longer period. We also offer a range of other cleaning and environmental services to cater to all your commercial cleaning needs.
Take the Next Step
Understanding the importance of professional food grade cleaning and the value it brings to your business is the first step. The next step is to act. If you're in Texas, Missouri, Colorado, or Oklahoma, reach out to CG Environmental – The Cleaning Guys today. Don't compromise on the safety and cleanliness of your food processing facility. Protect your investment, uphold your reputation, and ensure a safer, healthier environment for your workers and consumers. Ready to elevate your industrial cleaning standards? Contact CG Environmental – The Cleaning Guys and schedule your food grade cleaning service. Trust us to transform your food processing facility into a cleaner, safer, and more efficient workspace. Your success is our success, and we're just one call away.
Get Your Free Estimate Today!
24-Hour Response