Skip to Content
Rail Car Cleaning
CG Environmental – The Cleaning Guys provide all aspects of train Rail-Car Cleaning and Inspections, as well as disposal of any hazardous waste.
New regulations have created a growing need for rail cars to transport caustic chemicals, oil, gasoline, and numerous other hazardous materials. This increased demand has created a real demand for railcar cleaning services.
The necessary methods present numerous issues; including confined space entry in a hazardous atmosphere and delays due to extended cleaning durations.
Our innovative railcar cleaning system is designed to significantly reduce cleaning durations and waste effluent volumes via a vapor phase injection application. Safe and effective cleaning of railcars is crucial to maintaining regulatory compliance. Difficult to clean rail-cars―such as those with higher hazard contamination or hardened material―are our specialty. These may include PCB-contaminated railcars; railcars with hardened sludgy material; or railcars with higher hazard, off-spec chemicals.
To maintain regulatory compliance, it is essential that these railcars are cleaned according to regulatory guidelines. CG Environmental – The Cleaning Guys will provide on-site turnkey services regarding rail-car cleanings and they will follow all codes required by the commission.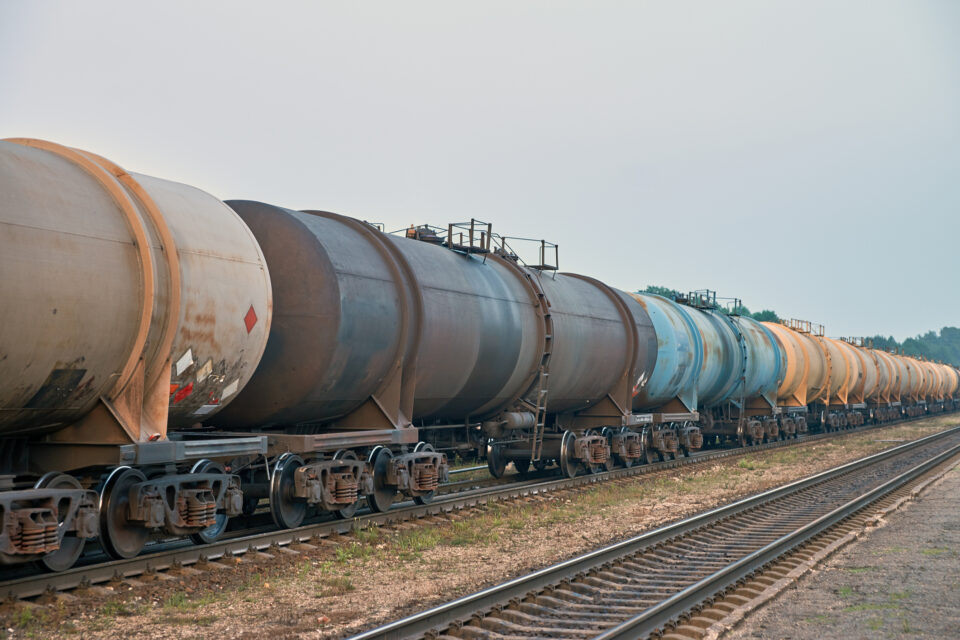 Rail Car Services
Our rail car services include:
– Transportation to the rail-car cleaning facility
– Mobile rail-car cleaning
– External Wash / Internal Scrub
– Detergent Washes
– Waste profiling
– Transportation and disposal of waste in Company-owned facilities
– Tankers/Hoppers Cleaning Services for:
– Asphalt cleaning
– Sand cleaning
– Crude Oil cleaning
– Food-Grade Products cleaning
​- Hydro-blasting
– Hot Water Washes
– Diesel Washes
– Steam Washes
Our Trained Professionals
Our crews are certified in each aspect of train rail-car cleaning, including:
– Confined space entry
– High-pressure water training
– Specific OSHA C substance training
Call CG Environmental today to find out more bout of rail car cleaning services. We are the environmental solution.
Get Your Free Estimate Today!
24-Hour Response