Skip to Content
Rail-Car Cleaning in Texas, Colorado, Oklahoma, Missouri and Surrounding Regions
Professionals in Train Rail-Car Inspections & Cleanings
If you need your train rail-cars spotless and safe to transport waste and other freight, CG Environmental – The Cleaning Guys are ready to help you. We have teams of highly trained industry professionals providing train rail-car cleaning services in Texas, Colorado, Oklahoma, Missouri and surrounding regions. Our safe and efficient cleaning, inspection, and hazardous waste disposal services ensure you get timely results without cutting corners or compromising quality. Rail cars have a growing demand for transporting many types of hazardous waste, including oil, gasoline, and caustic chemicals. As the need for transport goes up, so does the demand for rail-car cleaning services. There are numerous issues the necessary method presents when performing this service, such as dealing with confined space in a hazardous atmosphere and extended cleaning durations causing delays. Our teams handle each cleaning project with the utmost care and efficacy because of our training and experience.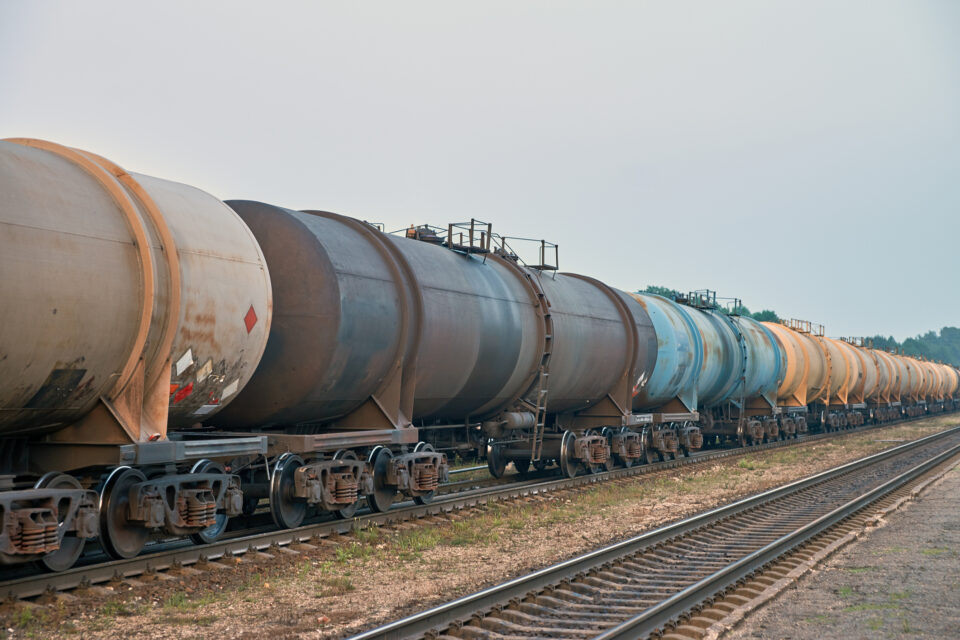 A Cleaning System Designed to Be Safe & Effective
CG Environmental – The Cleaning Guys use an innovative rail-car cleaning system designed to greatly reduce waste effluent volumes and cleaning durations thanks to a vapor phase injection application. We consider safe and effective rail-car cleaning crucial to ensure we maintain regulatory compliance. Rail cars with hardened material, higher hazard contamination, and other difficult-to-clean situations are our specialty. Our cleaning system applies to many challenging rail-car conditions, including hardened sludgy material, PCB-contaminated rail cars, and rail cars with higher hazard, off-spec chemicals. Maintaining regulatory compliance is essential with our services, so we always clean these rail cars according to regulatory guidelines. Clients get on-site, turnkey services pertaining to train rail-car inspections, cleaning, and waste disposal. We will follow all codes the commission requires to verify you get the best possible results.
Cleanings, Inspections, & Hazardous Waste Disposal
As trained and experienced rail-car service experts, we make every client's project an opportunity to demonstrate our commitment to exceptional cleaning, inspections, and disposal. Our rail-car services include all the following options:
– Transportation to Rail-Car Cleaning Facility
– Mobile Rail-Car Cleaning
– Detergent Washes
– Internal Scrub and External Wash
– Waste Profiling
– Waste Transportation and Disposal in Company-Owned Facilities
– Tankers and Hoppers Cleaning Services for all the following:
– Sand Cleaning
– Food-Grade Products Cleaning
– Crude Oil Cleaning
– Asphalt Cleaning
– Hot Water Washes
– Hydro-Blasting
– Steam Washes
– Diesel Washes
Highly Trained Professionals at Your Service
The train rail-car cleaning crews at CG Environmental – The Cleaning Guys are certified in every aspect of our services, from detailed inspections to safe and thorough cleaning and waste disposal. Our complete training includes, but is not limited to, the following:
– High-Pressure Water Training
– Confined Space Entry
– Specific OSHA C Substance Training
Get Service in Texas, Missouri, Oklahoma, & Colorado
Let the teams at CG Environmental – The Cleaning Guys provide timely and effective service on your train rail cars, including various cleaning options, thorough inspections, and hazardous waste disposal. We value your trust in our company and make your satisfaction our top priority. Contact us today to schedule our services in Texas, Colorado, Oklahoma, Missouri and surrounding regions.
Get Your Free Estimate Today!
24-Hour Response