Skip to Content
Disposing of Commercial Hazardous Waste in Texas, Colorado, Oklahoma, Missouri and Surrounding Regions
Biohazard Cleanup in San Antonio, Dallas, Fort Worth, & Beyond
Since 1992, CG Environmental – The Cleaning Guys has specialized in biohazard cleanup in Texas, Colorado, Oklahoma, Missouri and surrounding regions. Included in our environmental remediation services are the collection, transportation, record keeping, and disposal of many  hazardous wastes. Because commercial hazardous waste includes items commonly found in the average commercial business, we must continue to offer a price-effective and time-efficient program to support companies who are eco-conscious. To request a free estimate for our hazardous waste disposal services, we invite you to reach out to us via phone or email.
Light Bulbs (Incandescent, Halogen, LED, CFL, and More)
Most standard incandescent, halogen, and LED light bulbs may be disposed of in your trash. However, if you use compact fluorescent lights or fluorescent tubes (popular energy-saving bulbs), these should be disposed of separately because they contain trace amounts of mercury. Although trace amounts of mercury may not present a severe safety threat, it's usually better to be safe than sorry.
Why You Shouldn't Just Throw Out Your Old Tires
If you own a vehicle or even a bicycle, you're probably going to need to dispose of old tires at some point. Because most tires are recyclable and may be repurposed, you should never just throw them out. Many auto repair shops and tire stores will pay you for used tires in good condition. However, if you're unable to resell them, proper disposal of tires is essential because they can present a fire hazard. The state of Texas requires tires to be split, shredded or quartered before dumping them in a public landfill.
Properly Disposing of Latex and Oil-Based Paints
Latex paints are water-based, while varnishes, lacquers, stains, shellacs, and enamels are oil-based. No matter which type, you should never pour unused liquid paint down the drain, dump it outside, or throw it away in your trash. Paints contain chemicals that are harmful to humans and the environment. Pouring paint down the drain causes it to be released into local lakes and streams while placing it in the trash often causes leaks that may cause groundwater contamination in local landfills. If you take the time to dry out and harden the paint, you can throw it away in your household trash. If you have unused paint, consider giving it to someone else who can use it or seal it with plastic wrap for future use. If it's stored and sealed correctly, partially used paint can last for several years!
Toxic Liquids (Pesticides, Lighter Fluid, Bleach, Oven Cleaners)
You may have various toxic liquids lurking inside your business without even realizing it. We would include pesticides, herbicides, fungicides, gasoline, lighter fluid, paint thinner, laundry bleach, drain cleaners, and lye-based oven cleaners among toxic liquids. These can become a safety hazard when they mix with other non-hazardous items in your trash. We recommend considering alternative cleaning products whenever possible or not buying these kinds of items in bulk to reduce the number of toxic liquids you keep in your commercial space. You may be able to recycle empty plastic bottles that once held cleaners if you take certain precautions to rinse them.
Pool Chemicals Contain Chlorine, Sulfuric Acid, & Muriatic Acid
There's no doubt that swimming pools are popular in the state of Texas. However, pool chemicals are considered household hazardous waste due to their highly corrosive and reactive properties. Many pool chemicals contain chlorine, sulfuric acid, and muriatic acid. You shouldn't dump old pool chemicals in your regular garbage because they're flammable, often causing chemical fires and explosions in garbage trucks. The good news is most pool chemicals have a long shelf life, making it possible to store them safely for many years until you can use them completely. Consider donating any unused pool chemicals to another pool owner or returning them to your local pool company.
Acids & Bases Should Be Neutralized (Diluted) Before Disposal
Acids and bases are everywhere you look, although you may not necessarily be aware! Common household items containing acids include batteries, vinegar, milk, yogurt, and lemon juice. Everyday household items containing bases include toothpaste, bleach, laundry detergent, shampoo, drain cleaner, and baking soda. Disposing of small quantities of unused acids and bases is usually safe, granted you take the time to neutralize or dilute them first with water. Never dump them outdoors or down the drain without taking the necessary precautions!
Non-Hazardous Household Chemicals Are Usually Safe to Dispose
To reduce the amount of hazardous waste generated, you should consider substituting with non-hazardous chemicals that are safe to dispose of in your trash. For example, try using a digital thermometer instead of one containing mercury or use baking soda in place of ammonia-based cleaners. Vinegar can brighten laundry in place of bleach, while water-based paint can be cleaned with water instead of paint thinner. We can all do our part to protect each other and the environment!
Batteries (Single-Use, Rechargeable, & Lead-Acid Auto)
Many people ask us about the proper disposal of used batteries in the state of Texas. Most single-use batteries (AA, AAA, 9-volt, C, D, etc.) can be disposed of in your household trash since they no longer contain mercury. However, if they're corroded or leaking, they can be considered a safety hazard. Rechargeable batteries used in laptops, cellphones, digital cameras, and power tools do contain trace amounts of mercury, lead, and lithium and should be recycled safely. It's illegal to dispose of lead-acid auto batteries in your trash – these must be exchanged when you buy a new one.
E-Waste: Getting Rid of Household Electronics in Texas
Are you the type of person who always has to have the latest cellphone, laptop, or flat-screen TV? Texas legislation requires most electronics manufacturers to offer recycling opportunities for consumers now. Texans are encouraged to recycle, donate, or repair household electronic items whenever possible instead of disposing of them in the local landfills.
Hazardous Waste Disposal Services
Do you have questions about the proper disposal of hazardous waste? Check out our frequently asked questions or feel free to contact us for more information. Focused on biohazard cleanup, we'd be happy to provide you with a free estimate. We also have an office in Denver to serve the hazardous waste disposal needs of Colorado. If you live in Texas, Colorado, Oklahoma, Missouri and surrounding regions, we also encourage you to contact us for a free estimate for proper disposal of your hazardous waste!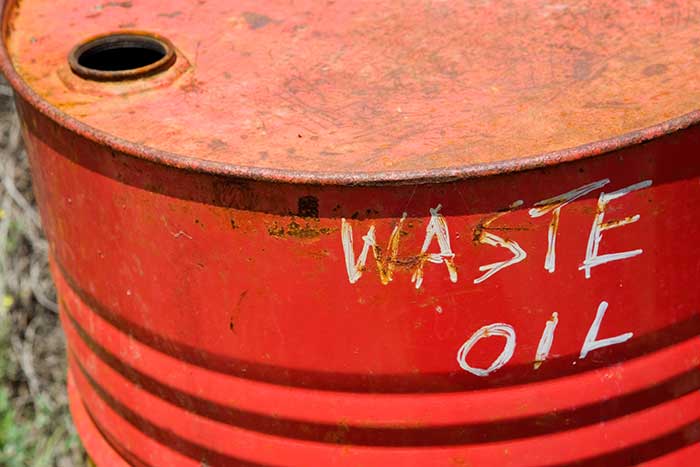 Hazardous Waste We Handle
Light Bulbs
Tires
Latex Paint
Oil Based Paint
Toxic Liquids
Pool Chemicals
Acids
Bases
Non-hazardous Chemicals
Batteries
E-Waste
and more…
Get Your Free Estimate Today!
24-Hour Response