Skip to Content
Expert Soil Remediation Services
Our soil remediation services include soil assessment, soil removal, soil screening, sample collection and analyses, soil treatment, waste profile, manifest, transport, and disposal.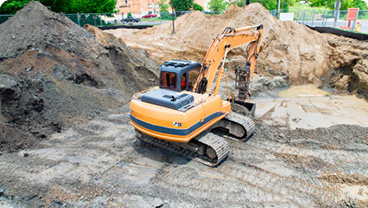 Hazardous Substances Can Leave an Area Un-Inhabitable for Years to Come
 Soil remediation is needed anytime soil has been impacted by a contaminant as a result of a spill, roadway accident, tank release, manufacturing process etc. Whether on the roadway or on location, CG can return the site to pre-spill conditions.
Get Your Free Estimate Today!
24-Hour Response