Skip to Content
Get Roll Off Trucks in Texas, Colorado, Oklahoma & Missouri for Waste Disposal
Let Our Cleanup Crew Deliver Disposal Containers to Your Site
Any cleanup project requires waste disposal containers to store and haul your unwanted or hazardous materials away from your site. CG Environmental Cleaning Guys offer roll-off containers in Texas, Colorado, Oklahoma, Missouri and surrounding regions for this purpose. With our roll-off containers, you're able to contain and dispose of large waste quantities, whether it's dry building material or wet sludge from the interior of a tank. You'll have your choice of several different sized containers depending on your needs. Our staff can even help you choose the appropriate waste container based on your project requirements. Contact us today to learn more about our roll-off trucks.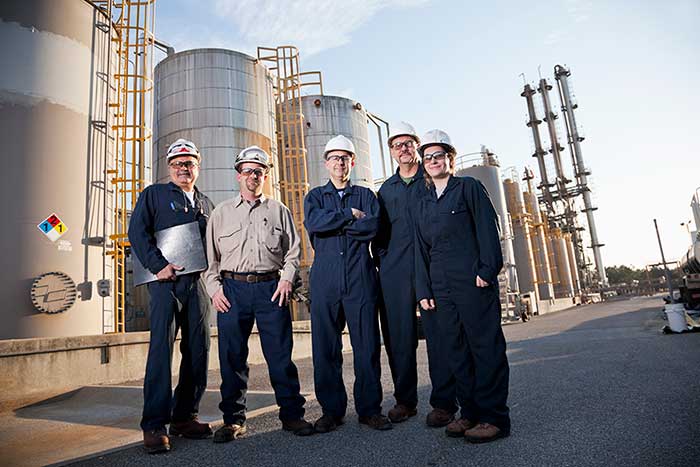 Transport Large Waste Volumes
When you have a large cleanup project on your hands, you don't want to waste time making multiple trips to and from a disposal site. Our roll-off containers allow you to collect large volumes of waste, from 20 to 30 cubic yards, which means less time spent on transportation and more time getting the cleanup done. We deliver the roll-off dumpster truck directly to your site, so it's ready for all your waste disposal needs. You choose how long you need the container. If you have a simple one-day project, we can pick it up the same day. If you have a prolonged project spanning several days or weeks, we can leave the container at your site, dispose of the contents when full, and bring it back for as long as your project takes. We're here to provide a personalized waste disposal solution to meet your needs.
Equipped to Handle Hazardous and Non-Hazardous Waste
Some waste containers were not meant to store and carry potentially harmful waste. If you have a cleanup project that requires the removal of hazardous materials, CG Environmental Cleaning Guys is the only team to call. Our roll off containers are equipped to store both non-hazardous and hazardous waste, making them the perfect option for you regardless of the cleanup project you're working on. Even corrosive and flammable solids will be secure in our roll-off containers. If you're dealing with hazardous chemicals or materials that could threaten public health, you have to be sure you're doing everything you can to prevent contamination of the surrounding environment. You have to follow local, state, and federal guidelines for proper disposal, and that's where our team comes in. We'll make sure your cleanup project is in compliance and is keeping the environment safe.
Features & Benefits of Our Roll Off Containers
Our roll off containers are the right choice for any cleanup project. Commercial and industrial facilities throughout Texas, Colorado, Oklahoma, Missouri and surrounding regions trust us to provide waste disposal solutions to meet all of their needs. It doesn't matter if you have a demolition project and are planning to fill the container with various building materials, or if you need to clean out your sump pit to remove any built-up sludge. Our roll-off containers are able to handle any type of waste disposal. Some of the many features and benefits of hiring our team to provide roll-off containers include:
Experienced Team: Our roll-off equipment operators are fully trained and properly qualified to be driving, unloading, and loading these massive containers. This will give you peace of mind knowing everything is completed by a professional.
Improved Productivity: For large volume projects, our roll-off containers will help you improve project productivity, by cutting down on the transportation time of waste from the job site. Since our containers are so large, they're able to hold a significant amount of waste, meaning fewer trips back and forth to the disposal site.
Cost-Effective: Because you won't be using your own equipment to haul waste from your site, you'll save money on fuel and manpower, as our containers can be picked up by our staff each time you need to dump the full load.
Easy Drop Off and Pick Up: The highly sophisticated equipment we use means easy drop-off and pickup of the roll-off containers. Using hydraulics, the bed of the truck is lifted, tilting the end of the container toward the ground. Then it's slowly lowered to the ground within the exact location you need. Pick up is just as easy.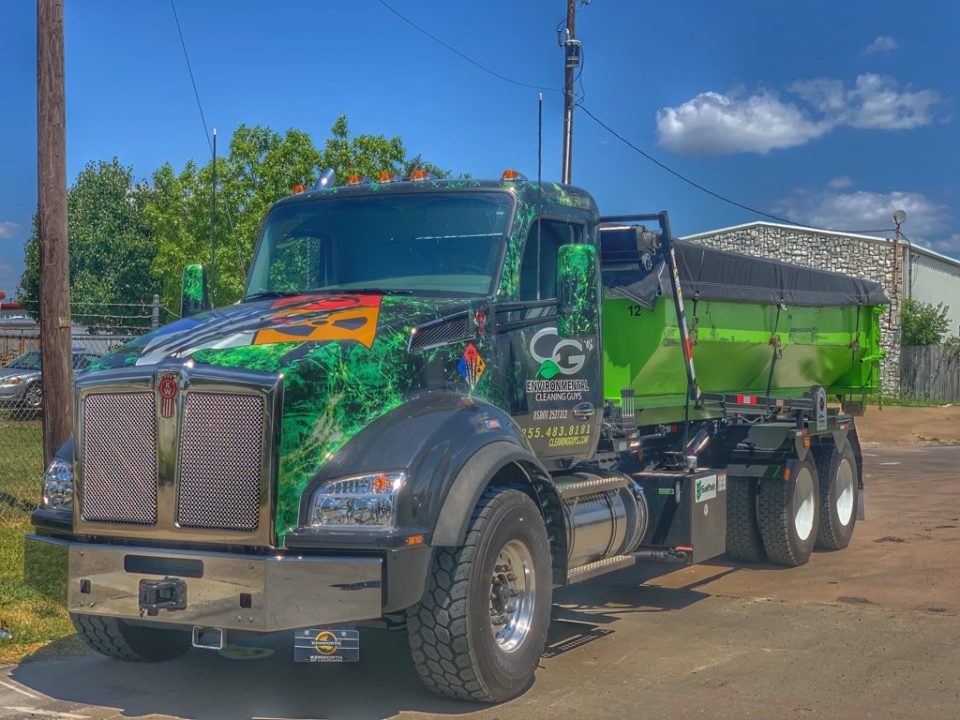 Contact Us for Roll-Off Service
The team at CG Environmental Cleaning Guys is ready to help you in all of your waste disposal needs. Whether you need a roll-off container for a continued project or you need us to clean up after a spill, we're here to get the job done. Please contact us for all your hazardous and non-hazardous waste projects. We're ready to help you clean up your site and follow all of the mandated regulations.
Get Your Free Estimate Today!
24-Hour Response