Skip to Content
Professional Tank Removal in TX, CO, MO, and OK
Professional Tank Removal Services
Unfortunately, it is not uncommon for on-site storage tanks, such as fuel tanks and residential heating oil tanks, to leak and pose health and environmental threats to the surrounding areas. Damaged or deteriorating tanks – especially tanks that have been abandoned – can cause soil contamination, water contamination, and significantly affect a property's resale value. The best course of action is to remove the old or damaged tank. CG Environmental – The Cleaning Guys provide professional tank removal for commercial and residential properties throughout TX, CO, MO, and OK. We have the knowledge, equipment, and experience to remove aboveground storage tanks (ASTs) and underground storage tanks (USTs) with the highest level of skill and precision. Our environmental remediation experts are all expertly trained, licensed, and insured to remove your old or damaged tank safely, effectively, and within federal, state, and local regulations.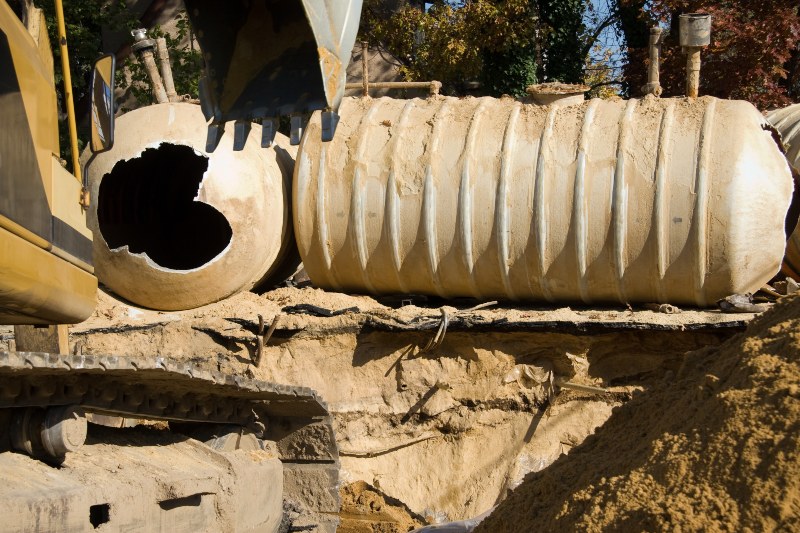 The Tank Removal Process
The metal of a storage tank is naturally susceptible to deterioration over time, which can cause the tank's contents to leak into the surrounding environment, such as soil or a nearby water supply. For large, commercial underground storage tanks, contamination can commonly migrate off-site, often requiring a long-term, permanent remediation system to maintain control and isolation of the contamination. In many cases, the storage tank should be cleared from the site. The tank removal process begins with an initial site assessment to determine various factors, including the storage tank's size, construction type, and age. Once the removal proposal is approved, we'll send a vac-truck equipped with an industrial vacuum pump to effectively extract the tank's residual contents, clean the tank, and safely transport the extracted material off-site for proper disposal. If the storage tank is located underground, CG Environmental has the skills and experience to safely excavate the tank and remove it from the property along with its associated equipment. Remediation steps are then performed, including the excavation, transportation, and proper disposal of contaminated soil and contaminated groundwater recovery, treatment, and disposal if necessary.
Choose Us for Your Tank Removal Project
CG Environmental – The Cleaning Guys has provided professional storage tank removal, waste management, and environmental remediation to hundreds of satisfied customers since 1992. Whether it's a small, residential heating oil tank or a large, commercial storage tank underground, our highly qualified tank removal services are here to help. Get in touch with us today for your tank removal project.
Trained Professionals: Our equipment operators are fully trained in all local, state, and federal regulations, ensuring the removal of the storage tank follows all necessary protocols.
Advanced Equipment: Our team is equipped with industry-leading vacuum equipment that can transport both hazardous and non-hazardous waste, as well as state-of-the-art tools and techniques to excavate and remove storage tanks of any size properly.
Emergency Response: We're here to respond to your site as soon as possible in emergencies. If you've discovered a leak in your storage tank, we'll work quickly to contain the issue.
Reporting: Our team is experienced at completing facility paperwork and can provide job summary sheets for accurate reporting of any spills and cleanup services completed.
Get Your Free Estimate Today!
24-Hour Response