Skip to Content
Expert Homicide and Crime Scene Cleanup in Texas, Colorado, Missouri, and Oklahoma
CG Environmental Offers Suicide and Accidental Death Cleanup
If your home or business has been the backdrop for a traumatic event, CG Environmental – The Cleaning Guys provides homicide and crime scene cleanup in Texas, Colorado, Missouri, and Oklahoma. Once the authorities have finished processing the crime scene, the cleanup and restoration process can begin. Contrary to public misconception, law enforcement officials don't have the bandwidth to include crime scene cleanup among their services. Therefore, the responsibility of restoring the crime scene area falls on the home or business owner. However, cleaning up after a suicide, homicide, or accidental death requires specialized equipment and training. Relying on our crime scene cleanup experts is in your best interest due to the biohazardous waste involved. Reach out to us today to request a free estimate for our discreet services.
Why You Need a Professional Crime Scene Cleanup Company
Crime scenes are usually messy with blood and other hazardous materials present, including chemicals, fingerprint dust, and the occasional tear gas. Aside from the physical health risks involved with handling biohazard cleanup, there's also an emotional toll. Whether you knew the victim or not, cleaning up the area as quickly as possible is essential to your healing and putting the traumatic event in the past. Our crime scene cleanup professionals are here to help by disinfecting the room in which the unfortunate incident happened and removing all contaminated materials from your property. We work in tandem with local law enforcement, medical examiners, and other parties to ensure you're given adequate support in the aftermath of a suicide, homicide, or accidental death on your property. When we're finished, your home or business will be restored to its pre-trauma state for your health and safety.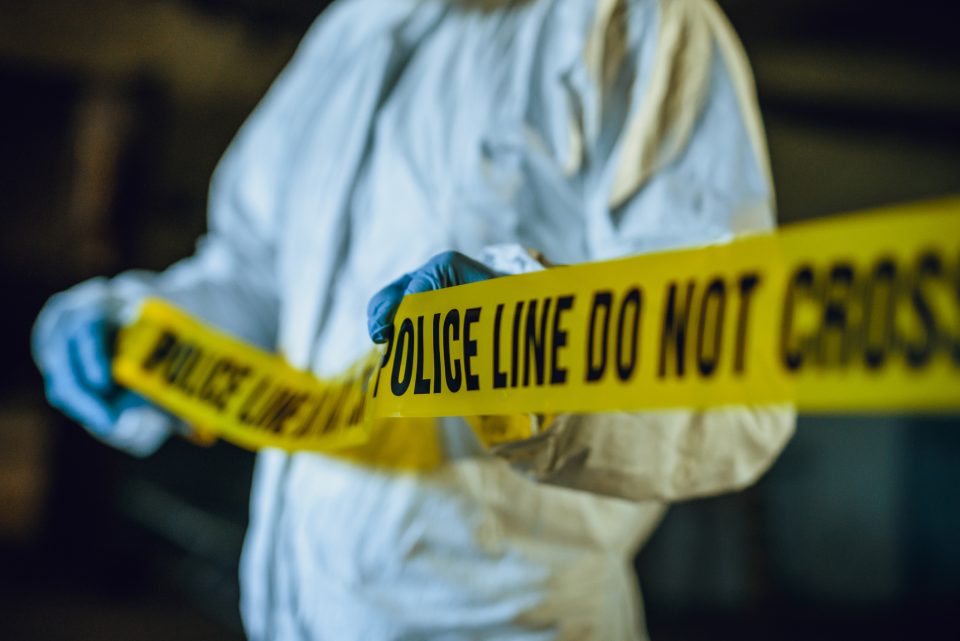 Comprehensive Homicide and Crime Scene Cleanup Services
Homicides and violent crimes can occur anywhere, even in your home or business. It can be physically and emotionally overwhelming dealing with the aftermath when something happens on your property. If the victim was someone you knew, you must deal with law enforcement, funeral arrangements, and insurance companies while also dealing with your personal grief. Cleaning up the crime scene once the authorities have cleared it should not be added to your list. Let our homicide and crime scene cleanup specialists help in your hour of need. Our comprehensive cleaning solutions are competitively priced.
Specialists in Suicide and Suicide-Attempt Cleanup Services
Fewer experiences are as emotionally traumatizing as suicides or suicide attempts. Being forced to clean up afterward can leave a tremendous toll on family, friends, or neighbors who knew the deceased. Relying on an experienced suicide cleanup company can help minimize the trauma, so you can focus on the road to recovery that lies ahead for all involved. Our team at CG Environmental – The Cleaning Guys is compassionate, professional, and discreet. We'll come in as quickly as possible and efficiently clean up the body fluids and other biological debris from your home or business.
Experienced With Unattended or Accidental Death Cleanup
When someone dies unexpectedly and unattended, it's often more difficult to clean up than violent crime scenes because of the amount of body decomposition that takes place over the days or weeks. However, CG Environmental – The Cleaning Guys is equipped for the task. We'll disinfect the area and neutralize any odors left behind, while removing any contaminated or biohazardous materials. Our accidental death cleanup specialists have you covered throughout Texas, Colorado, and surrounding areas in Oklahoma, and Missouri.
Accident and Severe Injury Cleanup Without a Death
Perhaps someone was severely injured on your property but survived. While it's great there were not any fatalities involved, that doesn't make cleaning up the scene any less challenging. Blood and other body fluids are likely present, representing risks to your health and safety. CG Environmental – The Cleaning Guys has 30 years of experience with hazardous waste removal, emergency spill responses, and more for your total peace of mind that we'll have the situation under control. Cleaning up after accidents and severe injuries goes beyond mere soap and water. We have the proper cleaning agents and personal protective equipment to restore your home or business with minimal safety risks.
Why Choose CG Environmental – The Cleaning Guys?
CG Environmental – The Cleaning Guys has earned an excellent reputation for our homicide and crime scene cleanup services throughout Texas, Colorado, Missouri, and Oklahoma. We take pride in being there for our customers beyond cleanup. You can depend on us for 24-hour emergency response times and compliance with all local, state, and federal regulations. Our experienced cleaning company maintains the highest standards in professionalism and integrity to treat each customer with the dignity and respect they deserve. If you're faced with the aftermath of a traumatic event on your property, reach out to us today to request an estimate for our discreet services.