We Specialize In
CG Environmental offers a wide range of disposal and transportation options within the industry for all hazardous and non-hazardous materials. We specialize in handling bulk hazardous or non-hazardous waste in liquid, gas, sludge, solid, and semi-solid forms. Ensuring that all materials are profiled, handled by our advanced waste management team.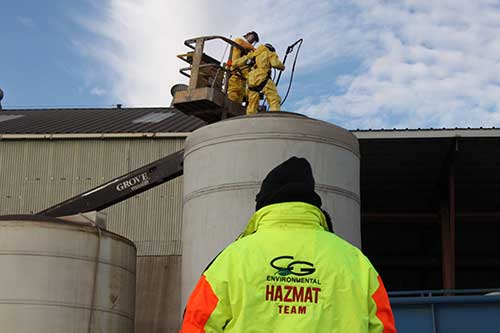 Universal Waste Services
Universal waste is a timely and regulatory obstacle
for many companies. CG's Universal Waste solutions
can help reduce your long-term liability and save you
money in the long run.
We offer disposal for:
Batteries
Thermostats
Pesticides / Herbicides Mercury-Containing
Light Bulbs Equipment
Universal Paint
Get Your Free Estimate Today!
24-Hour Response