Skip to Content
Revolutionize Cleanliness with Our Industrial Cleaning
Transform Your Workspace with CG Environmental Industrial Cleaning Services
When it comes to maintaining industrial facilities in Texas, Missouri, Colorado, and Oklahoma, one of the most essential yet often overlooked services is industrial cleaning. Here at CG Environmental – The Cleaning Guys, we understand the importance of providing high-quality, professional industrial cleaning services. To help you better understand what we offer, we've compiled a list of frequently asked questions.
What are Industrial Cleaning Services?
Industrial cleaning services involve specialized cleaning methods designed for industrial facilities such as factories, warehouses, power plants, and other heavy-duty sites. These services can include everything from equipment degreasing, silo and tank cleaning, to confined space cleaning, and much more.
Why are Industrial Cleaning Services Important?
Regular industrial cleaning helps maintain a safe, efficient working environment. It reduces the risk of accidents, improves operational efficiency, prolongs the life of your equipment, and helps you comply with industry regulations.
What Sets CG Environmental – The Cleaning Guys Apart?
At CG Environmental – The Cleaning Guys, we are committed to delivering top-tier, safe, and efficient industrial cleaning services. Our team is highly trained, experienced, and equipped with state-of-the-art cleaning equipment. We adhere strictly to safety regulations and work tirelessly to meet and exceed our customers' expectations.
What Type of Industries Do You Serve?
We serve a wide range of industries, including manufacturing, oil and gas, food processing, construction, and many more. We understand that each industry has its unique cleaning requirements and we tailor our services to meet these specific needs.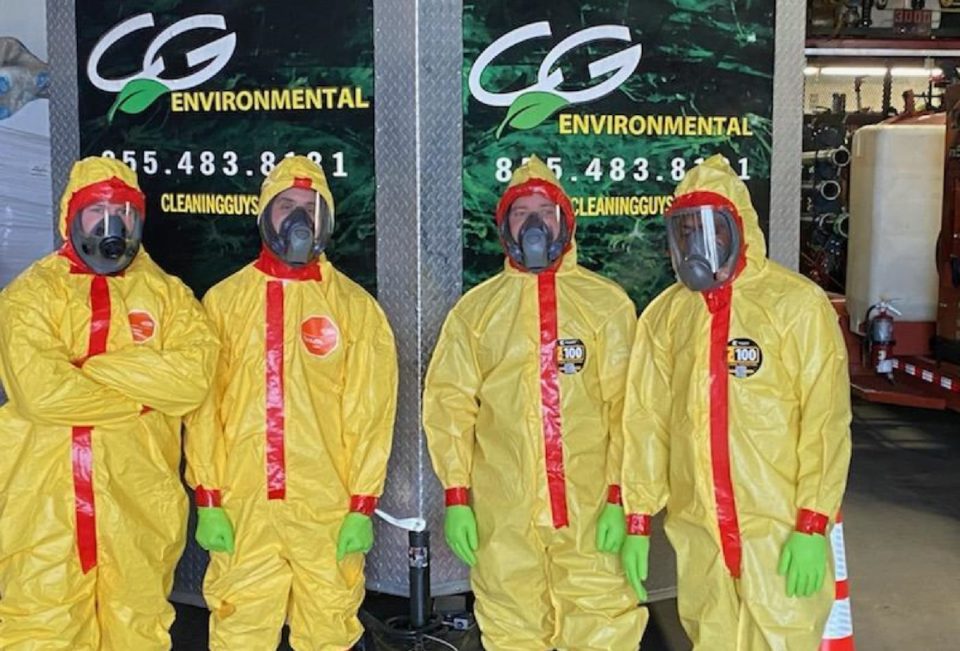 Are Your Services Environmentally Friendly?
Yes. We are committed to providing eco-friendly cleaning solutions. We use safe, non-toxic cleaning agents and ensure that all waste is disposed of in an environmentally responsible manner.
How Often Should Industrial Cleaning Be Performed?
The frequency of industrial cleaning depends on several factors including the type of industry, the size of the facility, the nature of the work conducted, and the specific regulations governing your industry. We can provide a recommended cleaning schedule based on an assessment of your facility.
Do You Use Advanced Technology in Your Cleaning Services?
Yes, we leverage the latest technology in our cleaning services. This includes state-of-the-art cleaning equipment, eco-friendly cleaning products, and advanced safety gear. Our use of technology helps us to deliver efficient, effective, and safe cleaning services.
How Do You Handle Waste Disposal After Cleaning?
Waste disposal is handled responsibly and in accordance with local and federal regulations. We ensure that all waste materials are properly classified, packaged, and transported to an approved disposal facility. This helps protect the environment and comply with all relevant laws.
What Measures Do You Take to Minimize Disruption During Cleaning?
We understand the importance of minimizing disruption during the cleaning process. Our team works efficiently and coordinates with your schedule to minimize downtime. We can also provide our services during off-peak hours or weekends to further reduce any impact on your operations.
How Do You Ensure Safety During the Cleaning Process?
At CG Environmental – The Cleaning Guys, safety is our utmost priority. Our team is trained in stringent safety protocols and we carry out all cleaning services in compliance with industry standards. We also use advanced equipment and protective gear to ensure the safety of our team and your staff.
How Do I Schedule an Industrial Cleaning Service?
Scheduling an industrial cleaning service with us is simple. Contact our team via our website or call us directly. We will assess your needs and schedule a service at a time that's most convenient for you. We will also provide you with a free quote based on your specific cleaning requirements.
Can You Customize Your Services to Fit My Business Needs?
Absolutely. We understand that each business has unique needs. Therefore, we work closely with you to understand your specific requirements and tailor our services accordingly. We want to make sure that we are providing you with a customized service that will suit your unique needs.
How Can I Maintain the Cleanliness of My Facility Post-Cleaning?
After each cleaning service, our team will provide advice and guidelines on maintaining the cleanliness of your facility. We can also schedule regular maintenance cleanings to ensure your facility remains in top condition.
What is Your Process for Cleaning High-Risk Areas?
Our process for cleaning high-risk areas involves a thorough evaluation of the area, the development of a detailed cleaning plan, and the implementation of this plan using appropriate safety measures and specialized cleaning techniques.
Can You Handle Biohazardous Waste Cleaning?
Yes, we have the expertise to handle biohazardous waste cleaning. Our team is trained in the proper procedures for cleaning and disposing of biohazardous waste, ensuring the safety of your facility and compliance with all relevant regulations.
Do You Provide Cleaning Services for Large-Scale Facilities?
Absolutely. We have the equipment and manpower to handle cleaning services for large-scale industrial facilities. Regardless of your facility's size, we assure efficient and thorough cleaning services.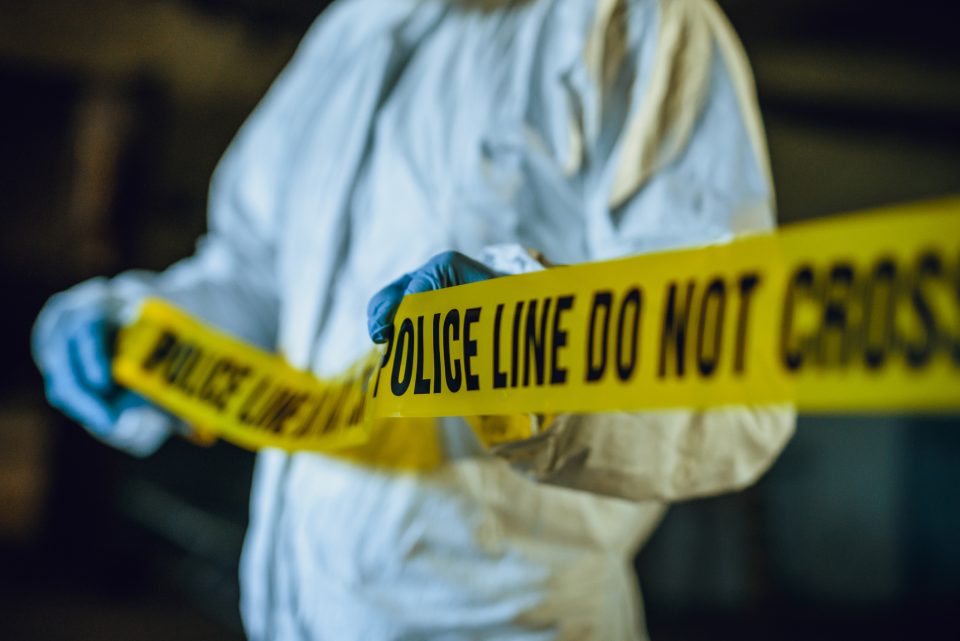 Can You Assist with Regulatory Compliance Related to Industrial Cleaning?
Yes, we can assist with regulatory compliance. Our team is well-versed in industry-specific cleaning regulations and we ensure our cleaning practices align with these standards, helping you meet compliance requirements.
What Precautions Do You Take to Protect My Equipment During Cleaning?
Our team takes great care to protect your equipment during cleaning. This includes using non-abrasive cleaning solutions, adhering to the manufacturer's instructions, and using protective measures to prevent any damage.
Do You Provide On-Site Supervision During the Cleaning Process?
Yes, we provide on-site supervision during the cleaning process to ensure that the cleaning tasks are carried out accurately, safely, and to the highest standards.
Are Your Industrial Cleaning Services Insured?
Yes, our industrial cleaning services are insured. This is to protect both our clients and our business in the unlikely event of any accidental damage or injuries during the cleaning process.
What are the Benefits of Regular Industrial Cleaning?
Regular industrial cleaning not only maintains a clean and healthy work environment but also helps detect potential maintenance issues early, prevent the spread of diseases, boost the morale of your employees, and enhance the longevity of your machinery and equipment.
How Much Do Your Industrial Cleaning Services Cost?
The cost of our industrial cleaning services depends on several factors, including the size and type of your facility, the nature of the cleaning required, and the frequency of service. We provide a free, no-obligation quote after assessing your specific cleaning needs.
Why Choose CG Environmental – The Cleaning Guys
Navigating the world of industrial cleaning can be a daunting task. However, armed with the right knowledge and the support of a trusted professional cleaning service like CG Environmental – The Cleaning Guys, you can ensure that your industrial facility remains clean, safe, and efficient. We're more than just a service provider; we're your partner in maintaining a healthier and safer workspace. Our commitment to customer satisfaction, safety, and environmental responsibility sets us apart in the Texas, Missouri, Colorado, and Oklahoma industrial cleaning market. So, whether you're looking for regular maintenance or a one-time deep clean, trust us to deliver services that not only meet but exceed your expectations. Ready to experience the CG Environmental – The Cleaning Guys difference? Contact us today to schedule your industrial cleaning service. Let us help you maintain your facility at its best, ensuring a safe and productive environment for all.