Skip to Content
Confined Space Operations in Texas, Colorado, Oklahoma, Missouri and Surrounding Regions
The Best in the Industry
When it comes to cleaning a confined space, safety and quality should never be sacrificed. This is why the professionals at CG Environmental Cleaning Guys look to provide each client the confined space cleaning services and solutions needed to ensure efficient, superior-quality clean up with a "safety-first" focus every time.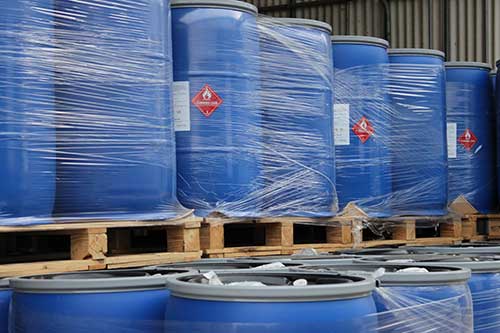 State-Of-The-Art Confined Space Cleaning Equipment
We set the industry standard when it comes to industrial cleaning and biohazard cleaning services for industrial, commercial, and individual clients throughout Texas, Colorado, Oklahoma, Missouri and surrounding regions. Our confined space operations teams are organized into three groups (CSE 1, CSE 2, and CSR 1), providing us the opportunity to operate and perform more efficiently, as well as to ensure each job is completed as carefully and thoroughly as possible.
By combining state-of-the-art confined space cleaning equipment with the best trained, most qualified cleaning teams and personnel, we are able to take on the challenges of cleaning your confined space quickly and safely. Recognized as a preferred confined space services provider to numerous construction and concrete companies, the solid waste industry, and municipalities throughout Texas, we continue to deliver the best in confined space cleaning in the state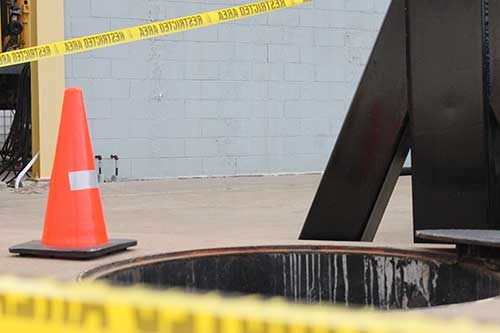 Confined Space Cleanup Expertise
Our well-trained confined space cleaning personnel specialize in the safe and thorough cleanup of hard-to-access spaces. We utilize only the latest in cleaning equipment and method to clean each hard surface, remove waste material, and capture water for disposal or re-use in just one pass, ensuring all chemicals, dirt, and water are removed efficiently and from any hard surface.
Available 24/7, 365 days a year, our confined space operations teams are capable of performing any number of challenging cleanup jobs, including:
Oil-water separator cleaning
Underground storage tank (UST) cleaning
Frac tank cleaning
Manhole accessible trench/pit cleaning
And more
We take the safety of everyone on-site seriously and work hard to make sure every cleaning professional and operation is adhering to only the highest standard of safe cleaning practices and protocols from start to finish.
We Do It Better
With the use of our proprietary and patented confined cleaning technology, our confined space cleaning experts have the ability not only to clean any hard surface they face in just a fraction of the time but to do so at a much high recovery rate than commonly achieved with traditional cleaning methods.
Our premier confined space operations program is without parallel in the confined space cleanup industry and has set us apart as one of the most trusted, reliable, and sought-after confined space services provider in Texas, Colorado, Oklahoma, Missouri and surrounding regions.
This program gives us the ability to access and clean spaces a regular field service team isn't equipped for and provides us the opportunity to consistently achieve the high level of cleanup performance and efficiency your organization deserves.
At CG Environmental Cleaning Guys, we believe you deserve safe, high-quality service provided by qualified, experienced professionals on time, every time. We have confined space cleaning down to a science and look forward to providing you the responsive, expert cleanup your organization can count on no matter what.
Scheduled Services, Emergency Disposal
Whether you need a cleanup down the road or have a situation that requires an emergency response, we're here to help. We're available around the clock to ensure your next confined space cleaning job is completed up to and beyond your expectations. Confined Space Cleaning for Texas, Colorado, Oklahoma, Missouri and surrounding regions Organizations.
Get Your Free Estimate Today!
24-Hour Response